MIPTV: Eyeframe and its sister company Dubbs have won the contract to manage the restoration and Blu-ray creation for The World At War in HD for FremantleMedia Enterprises (FME).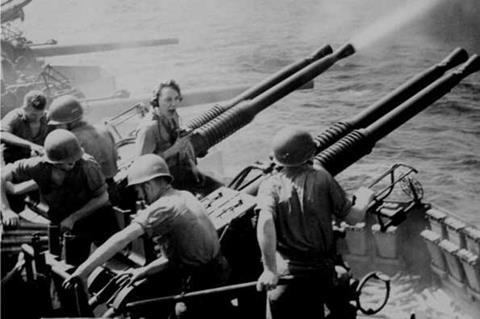 Following a tender process and testing, the companies will provide telecine, re-grading and restoration and create HD broadcast masters and Blu-ray and DVD box sets.
The World at War is a 26-part British television documentary series on World War II. It was originally broadcast in 1973 by ITV.
Senior vice president of Home Entertainment and Archive Sales at FME Pete Kalhanm said: "The World at War continues to defy difficult times in the home entertainment sector, and indeed overall.
"The original production values combined with FME's savvy brand management over 35 years means it's had years of success. We needed a partner with the creative and technical ability to maintain the original production values and deliver new experiences to the viewer."
Eyeframe will utilise MTI HD, and also the new Archangel HD real-time restoration system, for part of the job.
Alongside the film restoration process, Eyeframe will be restoring the audio and creating new Dolby 5.1 and DTS audio in its Pro Tools audio suite.
Dubbs will be working on the pan and scans involved in the project.
There are also plans to re-version the box sets for a number of international territories.