Producers advised to work harder to surprise "savvy" audiences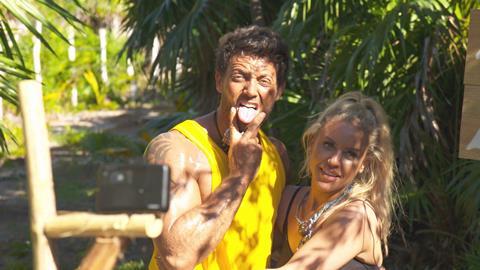 Broadcasters need to find new precincts to house reality entertainment formats to build on the success of ITV2's Love Island, according to prominent producers.
Several reality execs have warned that producers must work harder to surprise "savvy" audiences and not just flood the market with copycat 'sexy singles in the sun' formats.
Malcolm Gerrie, chief executive of Ex On The Beach indie Whizz Kid Entertainment, said: "We've had jungles and islands and cavemen. There'll be more of these sexy singles formats, but what's more interesting is what the next precinct will be."
Channel 5 entertainment chief Steve Regan added: "With Love Island and our own Make Or Break, all I get pitched are hot singles on a beach. If we have a show in that area, we don't want another – so think sideways."
Regan's comments echo remarks made by ITV2 chief Paul Mortimer, who recently said he is not looking for any more Love Island-esque formats.
Creating a reality format with broad appeal that could rate well on a terrestrial channel would be the "biggest trick" a producer could pull off, according to Andy Mackenzie, chief creative officer at Ibiza Weekender indie Twofour.
He highlighted the success of The Batchelor on ABC in the US. "The US version is taken more seriously and it works on a major network. We need to work out how a show like that can bring in 8 million viewers like I'm A Celebrity… does," he added.
Several producers, including Gerrie and former Big Brother exec producer Elaine Hackett, urged the BBC to move into this genre, particularly as it is looking to bolster its 16-34 audience.
Hackett, who now runs Crackit Productions, the indie behind C5's forthcoming Geordie Shore-meets-Call The Midwife format Bad Habits, said producers need to start thinking about the "next prism we can use to take viewers on a journey".
"Viewers know all about reality shows and are really smart to formats. We can't just put a sting in the tail or a single twist," she added.
Gerrie said that Love Island's buoyancy was key to its success. "Given all the bad news and horror stories around the world, one of the things that makes Love Island a success is its optimism and kind of a fantasy environment."
Darker formats such as Channel 4's Eden and John De Mol's Utopia have failed to cut through. "Eden had a Lord Of The Flies feeling about it, and that's not the easiest thing to watch," he said.
The ability to strip shows across the week is also crucial, ensuring they become unmissable events. "It's taking the concept of binge viewing in another direction – something that the Netflixes of this world can't do," added Gerrie.
BIG BROTHER
Questions have been raised about the future of Big Brother after C5 and Endemol acknowledged the format needs revitalising.
It's believed the deal between the two firms has one year left to run in the UK. The 18th series averaged 877,000 (6%) viewers in July, down on last year's 1.2 million (6.6%).
Regan said: "Next year, we really want to see some innovation within the format."
Endemol Shine Group chief creative officer Peter Salmon admitted that the John De Mol-created format, which launched in 1999, faces a "few challenges" in the UK.
Speaking at an RTS event, he said: "It's like painting the Forth bridge. We've just got to get at it creatively again."