Planning for every eventuality was the key to telling the stories of rivers around the world, says Lannah McAdam
Production company Icon Films
Commissioner Animal Planet (US)
Length 6 x 30 minutes
TX 8pm, Friday 4 January (ITV)
Executive producers Harry Marshall; Laura Marshall; Stephen Gooder; Stephen Mcquillan
Directors Scott Tankard; Alex Parkinson; Stephen Shearman; Ben Southwell; Nicholas White
Production manager Lannah McAdam
Series producer Andie Clare
Post-house Films @ 59; Icon Post
After nine series of River Monsters, in which presenter Jeremy Wade and our crew travelled to over 40 different countries, it was time for Jeremy to embark on his next adventure.
Our mission was to create Mighty Rivers, a series where Jeremy uses his fishing expertise to help draw attention to the plight of some of the world's greatest rivers: the Ganges, Danube, Yangtze, Zambezi, Mississippi and Amazon.
Telling this story would not be easy. The crew made their way through over-populated and heavily polluted cities, reached altitudes of 4,000m, braved the white-water rapids below Victoria Falls and traversed jungle thick with 90-100% humidity, poisonous creepy crawlies and deadly predators – no mean feat when you're carrying over 500kg of kit.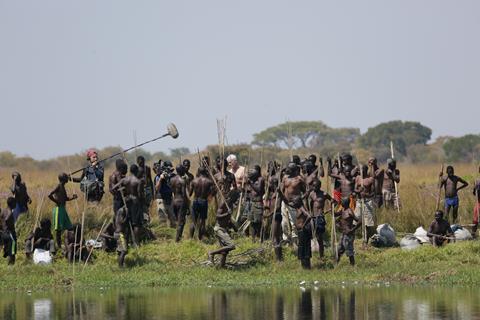 Despite the challenges, we were determined to tell these stories. The issue of river health remains low in the public's consciousness, so we saw Mighty Rivers as our opportunity to highlight its environmental impact.
Icon Films was one of the early adopters of Albert, a scheme that works to reduce the carbon footprint of TV productions. At the start of production, we made pledges to reduce the emissions of both the series and team.
Our pledges included reducing flights by sourcing local crew, using hybrid cars and staying in energy-efficient hotels where possible, and reducing the use of paper and single-use plastic. Even the steadfast carnivores among us committed to 'meat-free Mondays' or went vegan for a day a week.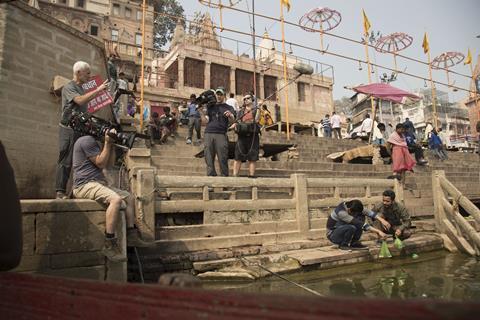 So, our mission was confirmed. We'd chosen our filming locations and now had to ensure that we had the right crew with the right training to keep themselves and each other safe. They undertook training in everything from basic first aid, to remote trauma and hostile environments.
Health and safety is often considered a boring subject but can suddenly feel very important if you're injured and hundreds of miles from a hospital, stuck up a mountain with altitude sickness or possibly about to crash-land in the jungle.
As well as training, the crew needed specialist kit. Mighty Rivers was shot in ultra HD, around four times greater resolution than standard HD.
But with great amounts of pixels comes great amounts of data and storage. We added specialist solid-state drives to our arsenal of UHD cameras and drones and our kit was complete, weighing in at just over 500kg in 20 to 25 peli cases.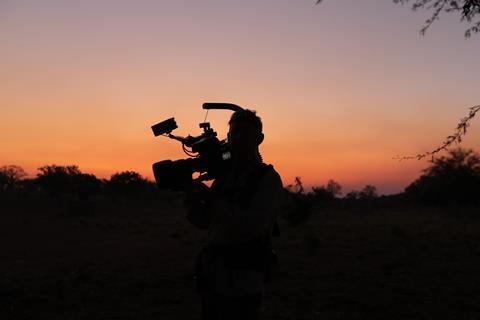 So off they went, a crew of seven, including Jeremy and over half a tonne of kit. What could possibly go wrong? Well, a fair amount, it turns out…
Our first shoot was in India, documenting the story of the Ganges. On the way to Kolkata, the crew encountered their first problem when the batteries for our cameras were seized, due to some overzealous airport security and the airline's outdated paperwork. Needless to say, this didn't bode well for our first filming day, or in fact the whole shoot.
Wasting no time, the assistant producer called on our local fixer for help. He pulled some strings and not only got the batteries on the next available flight (hand-carried by the pilot himself!), but also managed to source replacements, meaning we didn't miss a single days filming – good fixers are worth their weight in gold.
Over the course of filming we visited eight different countries, sometimes travelling through multiple countries in order to tell the story of just a single river. In the Yangtze episode alone, the crew travelled 4,611 miles, from the bustling city of Shanghai to the mountains of Tibet, 4,000m above sea level.
My tricks of the trade – Lannah McAdam
Most important is humour and team love. Plans change and things don't go as you expect… if you can't laugh with your team it's a whole lot harder. Sometimes giving someone a hug when they come back from a hard shoot can be far more useful than anything else
Give yourself the best chance to get ahead. Have lots of prep and research time, at least 6 weeks before the shoot leaves, if the schedule allows, allowing you to construct a plan A, B and C (no doubt you'll end up on plan Z anyway)
Ensure you have all the necessary kit with you for different terrains and weather conditions and a pre-planned emergency evacuation plan with details of all the hospitals and their facilitie. Make sure you know where the nearest anti-venom is if there are poisonous snakes and spiders around
When problems arise, discuss them with the whole team, from researcher to EP. Solutions often come from people who are looking at things from a different perspective
Make the most of the time when the team are back in the UK to go for dinner or drinks and have fun together. Working with people you trust and respect makes for a much happier and more effective team
Next in line for Jeremy and our crew was the Zambezi shoot, which also had its fair share of challenges. In fact, we were about to learn that they'd been instructed to leave Zimbabwe. We didn't know it at the time, but some of the country's political leaders were preparing to overthrow the Mugabe government.
The crew found themselves in the middle of an internal power struggle and, highlighted as a foreign film crew, were told to leave with immediate effect (best laid plans and all that). Fortunately, the team on the ground were able to think fast and found new stories and locations to film, allowing us to complete the episode.
During the course of Mighty Rivers, we had more than 40 people work as part of the team, and it wouldn't have been possible to make without each individual. Supporting each other, having fun and laughing together when things didn't go to plan was how we overcame most problems.
After 21 months, eight countries, thousands of miles and 23 fish, we felt like a family. Plus, it was made all the more special as we were able to share the story of the rivers, the fish that live within them and the people who are working so hard to protect them.
Harry Palmer, production technical assistant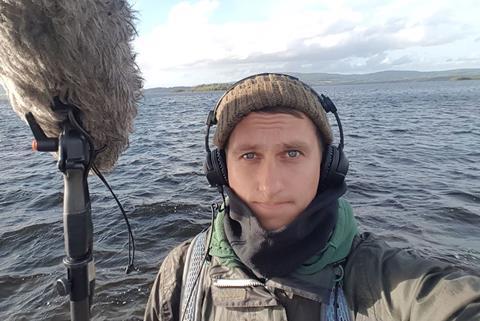 One of the standout challenges while working on Jeremy Wade's Mighty Rivers was filming along an internationally-revered section of white-water rapids, just downstream from the infamous Victoria falls in the Batoka Gorge, Zimbabwe.
The 4K UHD 60fps acquisition required a large amount of kit on location and this presented our first hurdle: getting everything down a 100-metre vertical descent on a narrow and slippery shale path. With two pelis in one hand and a Ronford Baker tripod in the other, it was a long and slow descent to the water's edge.
Once on the bank, we made sure the pelis were locked shut, the dry bags were rolled tight and everything was strapped into the boat. We had to put all our faith in the thin netting securing the equipment, as the likelihood of the kit and ourselves going underwater was high.
Our first major sequence took place on a level five rapid. With limited places to moor and no going back once the boats hit the white water, we had just one attempt to get the aerials and long-lens shots we needed.
Three of us were dropped off first to prepare the drone, while the main camera operator trekked down river on foot to get a good position. There was limited radio contact in the gorge so tensions were high as Jeremy's boat reached the rapids, with no chance of a second pass.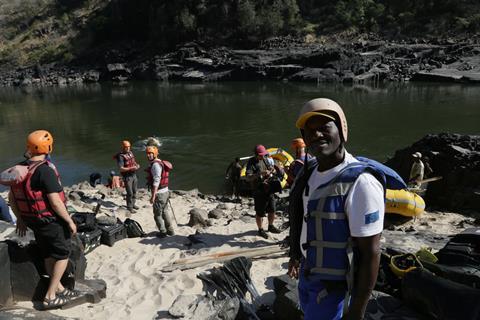 Boats packed, it was now our turn to brave the rapids with the kit, relying on our experienced guides and safety kayakers to get us down. After a complete crew and kit submersion, we surfaced with a fist pump and hurriedly checked all the cases.
Turning to see how the safety kayaker had tackled the tricky section, we noticed he still hadn't made it down. After a few agonisingly long seconds, he finally resurfaced, and we later learned he had briefly become pinned under a submerged ledge and held underwater for longer than he'd ever experienced before.
All technical challenges aside, filming in locations like the Batoka Gorge were some of the most memorable days. A looming dam development, which will flood the majority of the rapids we had just tackled, is a reminder of how fragile the environment is - and how important films like this are for spreading the message in its defence.