Dr Emilia Chodorowska explains how telling personal stories was integral to Windfall Films' doc series
When I started working at Windfall Films on The Blitz: Britain on Fire we knew that the brief was to find people with incredible stories and then trace what happened to them, hour by hour, day by day over the course of the worst week of bombing that Liverpool experienced in World War Two.
Unlike the London Blitz, relatively few books have been written about the attack on Liverpool. We needed to find not only compelling characters but also detailed accounts of their whereabouts during the bombing, as well as photographs and family members who were still around to tell their stories. It seemed like an impossible task.
Having made several history documentaries, as well as working as a university academic, I knew how hard it can be to research the basic facts of someone's past. To find the level of detail we needed was going to be a serious challenge.
Whereas now every element of our lives is recorded, historical research requires numerous sources that fit together like a giant jigsaw. The British Newspaper Archive is an important source, as are websites like Ancestry and Find My Past, but speaking to people on the ground is invaluable.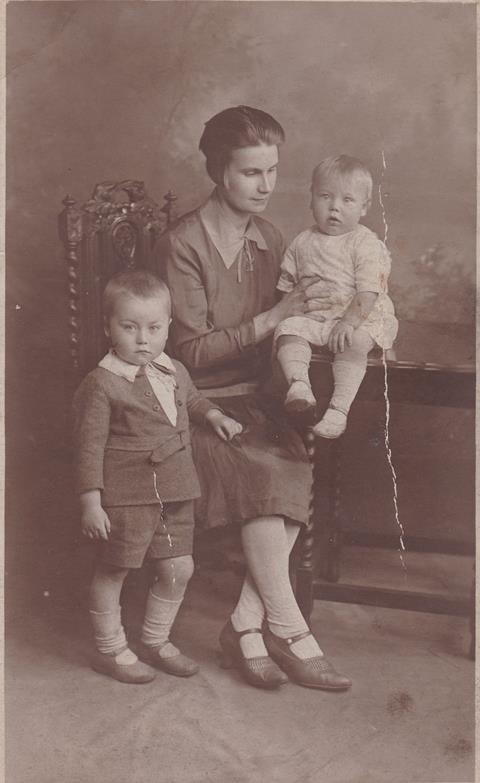 One of the most emotional narratives in our series told the story of Margaret Johnson, a mother of six children who was living close to the Liverpool docks, the Luftwaffe's primary target. I came across her story amongst a handful of useful articles and links that a kind curator at The Museum of Liverpool had sent to me.
I was on a recce in Liverpool at the time, and reading the blog article about Margaret's experience of the Blitz in my hotel room brought tears to my eyes. I knew immediately that this was what we needed to bring history to life.
The article included quotes from Margaret's granddaughter, Janet, and I wanted to get in touch to see if she would agree to speak with me. What followed is undoubtedly the most important part of the research that went into this series and I'm sure into others like it.
Everyone who has made programmes that feature people telling emotionally sensitive, personal stories is familiar with the fragile and important process of building relationships.
Janet and her brother Terry were raised by their grandmother Margaret after their mother died when they were very young, so they thought of her as their mum. They had a fierce protectiveness and love for Margaret, who had died in 1987.
Janet was willing to speak with me but didn't want to appear on camera. After I'd arranged to meet they agreed to let me film the recce interview, but for research purposes only. They were nervous at first, but soon became comfortable with our small two person crew. Having a self-shooting team of APs and Producers is crucial for creating this kind of intimacy.
They both relaxed and by the end were saying how cathartic they'd found the process; 'I'm so glad you are going to tell Nana's story' Janet said, 'and that it's made by people who care'.
I accepted that Janet and her brother Terry might not ever want to tell their grandmother's story on camera for broadcast and I didn't want to push them but as they were so open and warm by the end of the research trip, I knew it was my job to ask them. It would just be me and two other people, nearly exactly the same set up.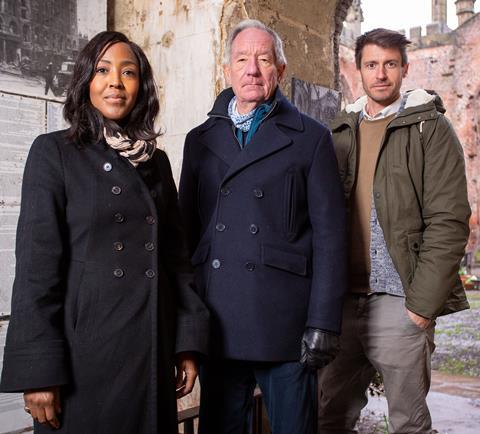 They both willingly agreed to take part and I knew their contribution would be vital; to make a good documentary we needed these families to trust us to tell their stories.
We had similar experiences with all the people whose stories we had decided to tell. In every case we needed to find someone who knew that person and who was willing to share their story with us.
Newspaper articles, archive records and academic research are all important for filling out the historical context, but the detailed stories of people's lives often come from family not from books.
Their stories bring the history alive, they breath an immediacy and poignancy that a straightforward written account can rarely give. When we gave people the space to speak, it's amazing what they started remembering.
So many people didn't talk about the war, they kept things locked up in their memory. One key contributor, Flo Duggan, who was 20 in 1941, remembered more and more every time I spoke to her.
These moments, where contributors shared some essential detail, were pivotal as we want our audience to really care about the people whose stories we have chosen to tell. Histories of World War II often focus on the scale of the slaughter. Those millions of figures cannot possibly convey each individual persons' suffering.
This is why this type of micro-history, so closely related to oral history, offers a more intimate way of understanding the well known and terrible truths of the Second World War.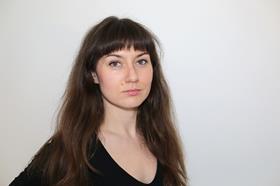 Dr Emilia Chodorowska is the shooting producer for The Blitz: Britain on Fire, which is stripped across Monday 27th, Tuesday, Wednesday 29th May, 9pm, Channel 5