By combining stories of stars' grandparents and ordinary people, we were able to deliver an inclusive and emotional account of WWII and how it has shaped all our lives, says Tom Anstiss
Production company Wild Pictures
Commissioner Fatima Salaria (Channel 4)
Length 4 x 60 minutes
TX 9pm, Wednesday, 27 November, C4
Executive producers Tom Anstiss; Paul Hamann
Series producer Leo Burley
Directors Frank Hanly; Christopher Walker; Laura Nash
Post house Clearcut
Distributor DRG
The moment Helena Bonham Carter meets a woman called Marta in Bordeaux, France, is one of many moving and revelatory scenes in My Grandparents' War – Wild Pictures' new specialist factual series for Channel 4, showing how the actions of our grandparents 80 years ago still shape the world we live in today.
Helena's grandfather Eduardo Propper de Callejón, a Spanish diplomat in France during World War II, defied the orders of his government and issued visas to countless Jewish people, helping them escape the Holocaust.
He never spoke about what he did and Helena had never met anyone whose life was inextricably linked to her grandfather's signature. I won't spoil the scene by giving away more details, but her grandfather's actions had extraordinary ramifications.
Finding contributors who had a 'shared history' with Helena, Mark Rylance, Kristin Scott Thomas and Carey Mulligan was a key component of our series. We didn't want films in which our stars only met historians; we wanted to create a series that was inclusive and commemorated the sacrifices all our grandparents made 80 years ago.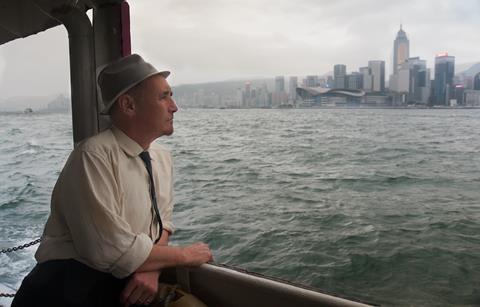 We sought out ordinary people whose own family stories from WWII connected with those of our four stars. This approach helped to deliver a very personal, human and emotional take on the conflict.
Our talented production team spent months tracking down veterans, families and community associations to unearth extraordinary new storylines.
They discovered a rich, untapped vein of archive photos, film and personal diaries, which shine a new light on the war-time lives of our stars' grandparents. It's an exciting slice of history not found in museums or history books, but hidden away in family attics.
At the heart of My Grandparents' War is a simple, universal theme: millions of people fought in WWII but many felt unable to talk about what they endured when they returned home. Helena, Mark, Carey and Kristin had a host of unanswered questions about the scars the war left on their grandparents and wanted to explore how it shaped their families' lives.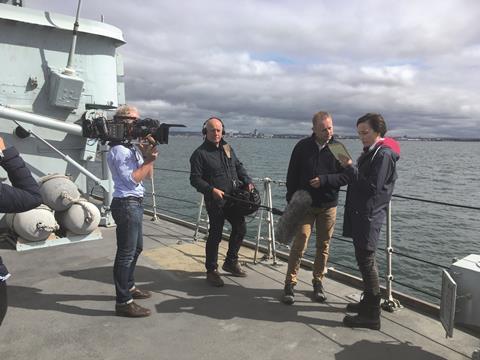 They all placed huge trust in us. Each actor agreed to retrace their grandparents' footsteps during the war – we didn't tell them who they were going to meet or where they were going to go.
Yet the episodes aren't simply a journey into the unknown; they are authored films and a collaboration. Each actor had very personal reasons for wanting to work with us and their personal motivations give the films real purpose, heart and drive.
Passion project
We also embraced the actors' creative ideas. Mark Rylance was keen to understand from a Japanese perspective why Allied prisoners of war, like his grandfather, were treated so cruelly. Mark's passion pushed us in a new direction and led us to an extraordinary scene in his film.
In the early stages, Carey's mum kindly shared with us a box of memorabilia from Carey's grand father's time in the Royal Navy. It contained a series of clues about his war, which had remained a family mystery. We spent weeks finding the answers.
Tom Anstiss - My tricks of the trade
Employ staff who care about people. The sensitivity and compassion our team showed for the contributors meant they felt comfortable sharing the most delicate moments in their family history.
Duty of care should not be a tick-box exercise in corporate responsibility but a central ethos of a documentary team.
Don't compromise on key components. Budgets always get squeezed and graphics, music and archive are usually the first to be culled.
Don't take no for an answer. We were faced with many obstacles – a major star who pulled out at the last minute, complex talent contracts and a typhoon that threatened our last day of filming in Japan.
Watch the rushes. We spent months working on detailed shooting scripts but things change on shoots. As an executive producer, it is essential to watch rushes during the filming period and feed in your creative thoughts.
One discovery leads to a deeply emotional scene as Carey reconnects with a family from the other side of the world, who offered great kindness to her grandfather during the war.
All four actors bring their extra ordinary talents to their films. They all possess brilliantly inquisitive minds, real compassion and emotional intelligence, but what really shines through is their genuine interest in people.
The warmth and kindness they share with the contributors is what makes this series so special.
TELLING BOTH SIDES OF THE WAR STORY
Leo Burley - series producer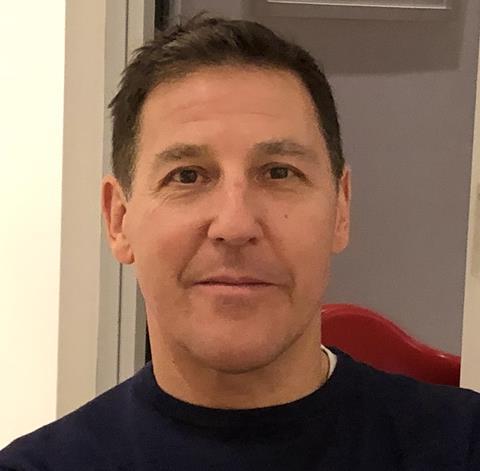 Filming with Mark Rylance on My Grandparents' War was a delightful challenge. While never less than kind and courteous to all, Mark made it clear that he wanted to have an active role in how we told the story of his grandfather, Osmond Skinner, and the four years he spent as a POW in Hong Kong during World War II.
Our research had thrown up some extraordinary stories about Osmond's time in captivity and Mark was amazed by these revelations. However, he was also insistent that the film explored both sides of the story of Britain's conflict with the Japanese – and this led to one of the most moving and compelling scenes in the film.
The key problems for us were time and temperature. With only five days to film in Hong Kong, we had to work very long days in extremely hot and humid conditions, but Mark was caught up in his grandfather's story and his enthusiasm and engagement drove us on.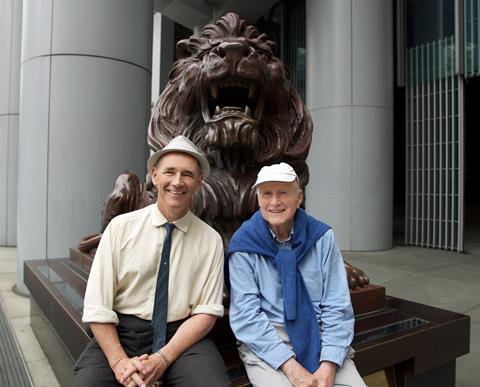 Technically, the biggest challenge was to combine our shoots with an aerial photography crew, which required a lot of careful planning, particularly on the stunning cliffs of Hong Kong's southern peninsula, where Osmond was stationed at the outbreak of the Japanese invasion in December 1941.
FILMING CHALLENGES
It was monsoon season and the rain was falling hard when we were filming with Mark in the city centre. We hunkered down in a restaurant his grandfather had eaten in 80 years before, as we waited for the deluge to stop.
Everywhere we went we were welcomed, from the HSBC bank where Osmond worked to the stunning Peninsula Hotel where the British formally surrendered to the Japanese.
Very little of the war-time city is left now, replaced by a thousand gleaming skyscrapers, but we shot sequences with Mark that allowed us to bring the 1941 occupation of Hong Kong back to life, through archive and the brilliant graphics of Colin Thornton at Compost Creative.