BBC Wales' head of drama tells Robin Parker about her plans for a broader, more ambitious mix of shows – and why tax breaks can galvanise writers to free their imaginations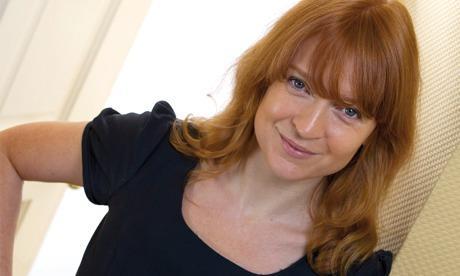 FACT FILE
Career
March 2013-present Executive producer, Doctor Who
June 2011-present Head of drama, BBC Wales
2004 Head of development, Kudos
2002 Script editor, Spooks
1999 Series script editor, EastEnders
1998 Researcher, BBC Features and Events Watches (Outside of BBC drama) Broadchurch (ITV); Utopia (Channel 4); Alys (S4C)
To lose one major fantasy franchise could be considered unfortunate; to lose two feels reckless indeed.
But BBC Wales drama head Faith Penhale and her team are ringing in the changes after retiring both Being Human and Merlin after five series of each. BBC Wales remains a drama force powered by the triple whammy of Doctor Who, Sherlock and Casualty, and Penhale is now setting out her stall for a broad, ambitious mix of new shows.
Chief among these is Atlantis, set to air in Merlin's slot this autumn and currently filming in a new facility, a converted, 55,000 sq ft Tesco refrigeration warehouse near Chepstow. The 13-part series produced by Little Monster Films, the new indie founded by former Merlin execs Johnny Capps and Julian Murphy, is set to be one of the most expensive projects to come out of Roath Lock and is being primed for the incoming UK tax breaks.
Meanwhile, War And Peace will be the biggest-scale period drama to be produced out of Cardiff (tax breaks are less of a concern, as much of it will be filmed in Russia). Penhale is buoyed by the potential of these two shows to realise the ambition that lies at the heart of her biggest dramas.
"They're good news for business as they allow us to scale up our ambitions," she says. "We have to be mindful of inflation for the sake of it, but it's a great opportunity to inject extra funding. It also galvanises writers into thinking that there is less that's off-limits; there's a sense that anything is possible now."
Like many a drama exec, she's fond of the words "risk" and "ambition" but acknowledges it is not all about "creating battles in space". BBC Wales is not exactly synonymous with small, intimate dramas but there's a desire to offer more of a mix.
"Sometimes the small pieces can feel the most risky," she says. "I really want to crack contemporary character-based drama. Few writers can do this with scale. Look at something like Last Tango In Halifax – that's a beautiful, small piece about real lives, but it wasn't an obvious hit."
Being Human creator Toby Whithouse is moving out of the fantasy genre for his first BBC1 series, spy drama The Game. "It's a strong piece reflecting contemporary Wales that I don't think has been done before," she says. "But then, I've always thought that Being Human is basically an intimate relationship drama."
So far, so good. But what of Wales itself? Drama shot here benefits from the use of Roath Lock's nine studios, plus Upper Boat and a range of made-to-measure spaces, as well as Wales' castles, coastline, churches and mountains. But outside of soap Pobol Y Cwm, the Welsh character rarely dominates.
Enthusing about S4C's Welsh-language drama Alys, Wales-born Penhale says she's determined to find a bilingual drama (BBC4's upcoming Hinterland did not originate with her department). "Rather than a fully subtitled series, I would love a piece in which characters drop Welsh into conversations, because that's what the Welsh are like," she says. "I can see this working for BBC2." Meanwhile, BBC2 biopic A Poet In New York is out to "smash the stereotypes and clichés" of Dylan Thomas.
Without divulging numbers, Penhale says indies and in-house have both had more commissions since she took over from Piers Wenger – now Channel 4 drama head – two years ago. As well as usual suspects Hartswood and Red Planet, upcoming commissions come from two Wales-based indies: the aforementioned Little Monster Films and Griff Rhys Jones' Modern TV, making a rare foray into drama for A Poet In New York.
"Together we can create a much richer production environment," she says. "We have to work as a mixed economy here; we're not big enough to survive alone."