Interrogating root causes is key to lasting change, say Abby Kumar and Dean Webster
Senior industry campaigners claim momentum has been lost in the diversity and inclusion debate and have called for further "interrogation" into the root causes of inequality in TV.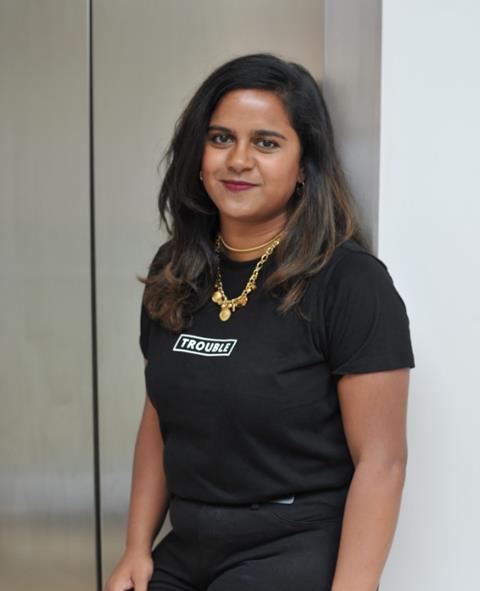 Abby Kumar, a freelance producer and Coalition for Change organiser, said it is "deeply worrying" that the production restart has resulted in amnesia towards last summer's events, which saw an intense period of industry reckoning sparked by the death of George Floyd and subsequent Black Lives Matter protests.
Former Broadcast Hot Shot Kumar and fellow freelance producer Dean Webster urged the industry to spend more time looking into longer-term modes of inequality, otherwise "meaningful change" won't take place.
Webster added: "It's so short-sighted to think that the only way to solve the issue is by plucking arbitrary numbers or representative numbers of the national population out the air and saying 'right, now you need to go and find them'.
"We've all been burnt enough times to know a lot of these schemes don't go anywhere."
Kumar and Webster were speaking on a Talented People panel on Wednesday (14 April), which brought together a cross-section of industry campaigners including Coalition for Change chair Adeel Amini, Deaf & Disabled People in TV co-founder Caroline O'Neill and James Taylor, co-administrator of freelance group Viva La PD.
O'Neill spoke positively about recent improvements for disabled talent.
"People are now becoming aware of us [disabled talent] and we're on their radars – there is a lot more optimism now," she added.
The ease with which the industry adapted to remote working under lockdown caused anger within the disabled community, however, according to O'Neill, who pointed out disabled groups have been campaigning on this for years.
Last year's campaigning has resulted in "active engagement" and a "willingness" to network and offer training to disabled talent, she said, adding: "I feel like something is changing, the shift is coming and that's what keeps me going."
'Lack of imagination'
Elsewhere, Viva La PD's Taylor called out the industry's "lack of imagination" regards hiring.
He explained that indies "can't see that you are capable of doing something unless you've done almost the exact same thing before".
"It means we end up with the same people making the same shows," he said. "The industry needs to work on taking more risks and giving people a chance."