Future of Content: In the second half of his two-part article, ITV News director of news Michael Jermey says a commitment to digitalisation, diversity and safeguarding public service broadcast values will drive future success
Characterful presentation has always been a hallmark of news on ITV. In the 1950s, ITN's first newscasters Christopher Chattaway and Robin Day, were distinctly more interesting than the newsreaders over on the other side.
As a young programme editor I learned a lot on the News at Ten desk working closely with Sir Alastair Burnet and Sandy Gall, two of the greatest journalists of their generation.
Working in the field abroad in the 1990s on some big live programmes with Sir Trevor McDonald, I was always struck by what a great reporter he was as well as being the nation's most loved newscaster.
In recent years, ITV News has brought together a network presentation team just as strong as those in previous eras. Nina Hossain, Mary Nightingale, Tom Bradby, Julie Etchingham and Rageh Omaar are much admired by audiences. Presenters including Charlene White, Ranvir Singh and Lucrezia Millarini, who have had primary roles on ITV's London regional news or breakfast output, are increasingly an established part of the network news team.
All of the team have a rich diversity of backgrounds and varied professional and life experiences. They help make the modern ITV News appealing to audiences everywhere across the UK.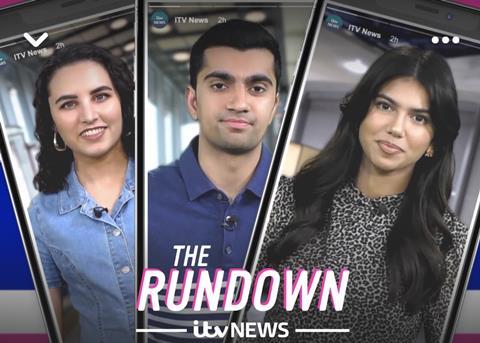 The authority of the presenters and the way in which they accurately reflect the society on which we report engenders trust in our news, something that, in an age of misinformation, has never been so important and something that will only become more important.
ITV News puts diversity at the heart of its thinking and practice. We want our programmes to reflect life in modern Britain and the lives of our diverse audience. We want our staff to be drawn from all backgrounds. ITV News monitors its output daily and reflects on the voices it puts on air across the full range of stories.
In terms of gender and ethnicity, our regional and national news programmes are closer to reflecting the makeup of the UK's population than at any previous point in our 65-year history.
We're also a more diverse and inclusive organisation than in the past. Around half of our workforce is female and the majority of heads of news in the ITV regions are women. Women hold many of the most senior roles in the network newsroom. A very different picture from the not so distant past.
ITV News also is fortunate to have many talented black, Asian and minority ethnic colleagues in all parts of the organisation. However, black, Asian and minority ethnic colleagues are still underrepresented compared to the UK's population as a whole, particularly in management and leadership roles. We want to change that and are working with energy to do so.
While television news is at the heart of what we do, the modern ITV News is more than TV. Digital output plays a key part in the way we serve audiences.
Our regional and national news programmes are closer to reflecting the makeup of the UK's population than at any previous point in our 65-year history
We provide news to large numbers of people on most digital platforms but are also able to provide news services directed at audiences with particular interests.
Podcasts such as Can Trump Win?, Coronavirus: What You Need to Know, Acting Prime Minister, Calling Peston and From the North have all found appreciative audiences. Teenagers have discovered ITV News through its innovative video bulletin, The Rundown, released on Instagram and Snapchat each day at 3.45pm, the end of the school and college day.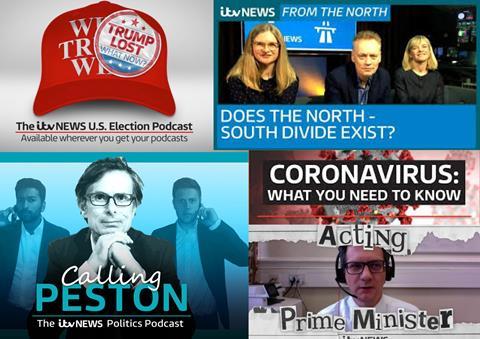 Everything we do in television and in digital aims to be accurate, fair and impartial. Core belief in the importance of public service broadcasting is as strong as in 1955. Viewers seem to recognise that. The trust levels in ITV News, recorded in survey after survey, are high.
Most Britons say television is still their preferred source of news. Millions tune in to ITV's national and regional news hour from 6pm-7pm – the time of day when most Britons get their news.
ITV News' weekly reach, whilst behind the BBC, is five times that of Sky News and three times that of Channel 4. ITV's regional news, together with STV, reaches more people with local news than do all local newspapers combined (across print and online). By every measure ITV remains by far the biggest commercial news provider in the UK.
The extensive investment and commitment to news by the UK's biggest commercial public service broadcaster has been underpinned by the regulatory regime around broadcasting. The level of commitment to news isn't justified by a simple commercial return but is a product of a set of rules, underpinned by an act of parliament, that ensures ITV is easy for all viewers to find on all platforms and that the programmes are easy to access, free of charge, by anyone who wants to do so. This has been the basis of public service broadcasting for the past 65 years.
Protecting PSB
The model, however, is challenged by the advent of big, mostly US-owned, TV platforms that bypass traditional broadcasting. They've added to the amount of choice available to British viewers and that's enormously welcomed. There's a risk, however, that if unregulated, homegrown programming from the PSBs could become much harder to find.
Global platforms controlling what viewers see when they turn on their TV sets could offer global content-only, or charge UK broadcasters prohibitive amounts to have their programming easily discoverable.
Will people turn to ITV, the BBC and C4 in the same numbers if their programmes become much harder to find, several clicks away from the home screen? Will there be sufficient money to spend on British-made programmes if broadcasters must pay vast amounts to appear prominently on the platforms owned by global media and technology companies?
There's nothing inevitable about the triumph of global players over national broadcasters. They can happily coexist and increase viewer choice. The playing field does, however, need to be an even one and legislation will be needed to ensure that high quality public service broadcasting is readily accessible to viewers on all platforms.
On the 22 September this year, on the same day and in the same hour that ITV launched 65 years ago, ITV News was on the air with special coronavirus programming.
Separate live programmes, made by news teams at the network newsroom in London and in the nations' newsrooms in Cardiff, Belfast and at STV in Glasgow, were on air to report on the coronavirus addresses by the prime minister, the first ministers in Wales and Scotland and by the first and deputy first ministers in Northern Ireland.
The pandemic has proved – if proof is needed – the value of public service broadcasting and of ITV News' vital role in reaching large audiences with responsible, accessible and intelligent journalism.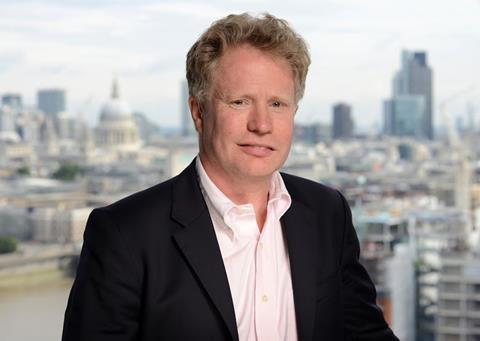 Government, parliament and regulators need to deliver a regulatory regime fit for the digital age. It must be one that ensures public service broadcasters are able to thrive alongside global competitors, offering the best of both worlds to UK audiences.
ITV and ITV News are ready to play their part.
Michael Jermey is director of ITV news and current affairs