Sponsored content
Find out more
Peter La Terriere of Film Finances tells Adrian Pennington why bonding productions is useful in an era of high-end television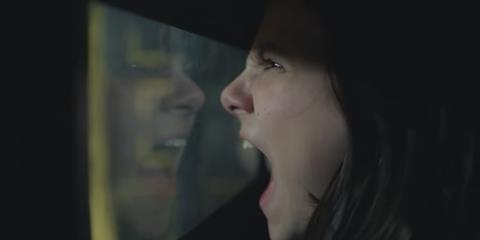 Television and film production can be fraught with risk. From an unforeseen hurricane blowing a location shoot off course in the Caribbean to a showrunner falling out with the commissioning broadcaster over the direction of the final episode, the impact can add time or cost and invariably both to the bottom line.
As budgets for episodic drama soar ever higher in line with their creative ambition and producers are pressured by the twin expectations of audiences and commissioners' desire for hits, the stakes have never been greater.
So, who foots the bill if the show goes over budget or a producer can't complete on time? Or, worse case scenario, if the show can't deliver at all? In feature films, particularly in indie productions, the long-established answer has been to bond the production.
In a nutshell, a completion bond is an insurance for a financier that secures their investment in a film or TV show. Put another way, it's a guarantee that a producer will complete and deliver a programme or series to the commissioning broadcaster and distributor as contracted.
There was little need for bonds in TV drama when shows were mainly shot for local broadcast. Budgets were lower and funding was simpler, and accordingly the risk of it spiralling out of control was lower. However, with ever-more ambitious projects, funded by multiple partners shot and produced internationally for worldwide sale, the risk of a budget overrunning can easily be £250,000 or more.
"Because demand is so high and given the ever-increasing economics of production, corners are being cut in the process," says Peter La Terriere, joint managing director of Film Finances Inc (FFI).
"Somebody has to take responsibility for a show going over budget; even 5% over could be a million pounds. Broadcasters and studios are beginning to ask these questions, and banks are getting nervous."
Specialist companies like FFI can help mitigate risks in production and delivery by arranging a completion bond at the outset of production.
"The bond is there to provide security to all the show's financiers, who are advancing funds against collateral such as tax credits and foreign distribution sales, that they get what they expected," says La Terriere.
"To be very clear: we are ultimately liable for any over-budget expenses required to complete the production or to repay the broadcaster or the bank or whichever lending party is due their investment if a producer fails to deliver."
FFI has been supporting film and TV since 1950, including – quite literally – Bond movies such as Dr No for Eon and others more recently including Slumdog Millionaire and La La Land. It has done so for premium TV series including BBC1 and AMC's The Night Manager, Netflix's Marco Polo and the upcoming His Dark Materials (pictured).
The company provides in-house production execs and post-production professionals expertise in understanding the nuanced technical standards for international delivery.
"Our involvement would begin with initial assessment and due diligence of production plans, budget and schedule including story outlines and director ambitions," says La Terriere. "Once approved, it's a matter of tracking progress from daily call sheets and wrap reports to weekly cost reports and updated schedule or script. We can assess and check that the original plan is being followed."
Where problems arise
Disagreements that knock on to schedule and budget occur with more regularity than one might admit.
A writer may not see eye-to-eye with the project's director; a cast member may claim to be incapacitated; broadcaster partners may want different versions of a show for their respective audiences; or a distributor might question whether final delivery meets the contracted technical specifications. "These are the type of issues we can keep an eye on and help mediate," says La Terriere.
The business can also lean on its experience for other matters. "It's quite common for the cost of episodes 1-3 to escalate and that savings are made to keep in line with budget in filming episodes 4-6," says La Terriere.
"That's something we can anticipate and help to manage. Locations and set construction might have exceeded budget but it may mean some savings on VFX set-extensions down the line."
This responsibility would fall to the show's line producer and accountant but few financiers or even broadcasters will have staff on their books dedicated to detailing a show's progress.
"Ultimately, there will be a point where things go so far over budget that we can't cut them back without massively reducing the script. That would deviate too far from what the financiers and producer had agreed to film, and, in that case, we would be liable to cover the cost."
FFI's bonds are underwritten by Allianz Global Corporate & Specialty (AGCS).
"As financing gets more complicated and as TV drama rises in creative ambition, there is a role for a company like ours to ensure that everything possible is being done to mitigate risk," says La Terriere.