Sponsored content
Find out more
Barclays relationship manager Tom Dods identifies the key international TV trends from the Croisette this year
It's all about drama
It shouldn't be news to anyone that broadcasters are very interested in long-form drama formats, but scripted content seemed to be especially popular this year. Drama was front and centre on posters along the Croisette and covered extensively by the seminars in the Palais.
It was clear that distribution companies that had both scripted and non-scripted content to sell were heavily pushing their drama content.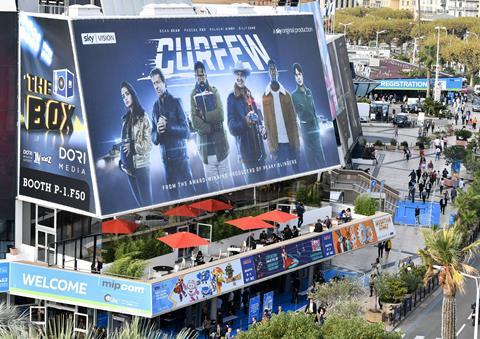 'Internationalisation'
Mipcom has always been an international market but it seems that the nature of the content is changing.
English-speaking countries always want to sell their shows overseas, but I had several conversations with producers from outside of the US and UK who were determined to produce content which can reverse this trend and be sold back to us.
This could be due to high production values, taking on global or multicultural themes or finding ways to insert English dialogue. Such productions are also attracting strong UK-US talent, which is leading to broadcaster interest.
SVOD platforms are not going anywhere
Shortly before the market started, AT&T announced plans to aggregate its content onto a new SVoD platform and Netflix revealed a set of very bullish Q3 results while Mipcom was in progress.
SVoDs continue to spend and traditional broadcasters feeling the effects of the change in consumer behaviour that is driven by the likes of Netflix and Amazon – namely appetite for bold storytelling in a 'bingeworthy' format and internationally recognised IP.
I had numerous conversations with producers who are looking to SVoDs as a home for their content or are looking to these platforms to fill the funding gap in their budgets by selling the international rights to them.
Production finance
It was telling that this year Mipcom held its first seminars specifically on content financing and I was very happy to be a part of this. The direction of travel is that budgets are rising (for all types of TV content) and payment terms from broadcasters are shifting, especially if the producer wants to protect their IP.
Producers have to think more smartly about how their content will be paid for and building good relationships with lenders is now more important. This is not just a supply side challenge – broadcasters are looking at their own business models and liquidity whilst commissioning larger budget content.
The traditional ad-funded models are arguably becoming less relevant given the changing dynamics of the industry.