Sponsored content
Find out more
Renewable energy can be a straight 'drop-in' replacement for diesel used in generators, writes Lorraine Ruckstuhl
With the TV industry potentially vulnerable to mixed reviews over its sustainability performance, there's encouraging news of a renewable energy that could help the sector raise its game: biofuel.
The energy-intensive nature of TV production, with lighting and other equipment often powered by diesel generators, can result in operations with a high carbon footprint. This presents a problem, and investors, customers and regulators are increasing the pressure on companies to pursue green policies.
However, Barclays research from last year showed the UK's world-renowned screen arts sector is lagging behind some other industries on environmental issues.
Greenhouse gas reduction
The good news is the sector is making progress and the industry will be pleased to learn that options for switching to renewable energy sources are growing – something that was underlined by a recent forum hosted by Barclays that heard from businesses that supply and have transitioned to biofuel.
Attendees at the event were told that although biofuel is just one of the alternative power sources, the International Energy Agency predicts that bioenergy will be the largest source of growth in renewable energy consumption over the next five years.
Kent-based Green Biofuels Limited (GBF) is supplying its brand of biofuel as a direct replacement for diesel. The company sources the basic ingredient, hydrogenated vegetable oil (HVO), from Europe and then mixes it with its own proprietary additives at its UK premises.
The fuel, which is a renewable and sustainable raw material that is odourless with no smoke on engine start-up, is a total 'drop-in' replacement for diesel. It requires no adaptation to existing diesel engines and can have the following benefits:
Greenhouse gas reduction of up to 100%
Airborne particulates reduction of more than 70%
Nitrogen oxides (NOx) reduction of 30%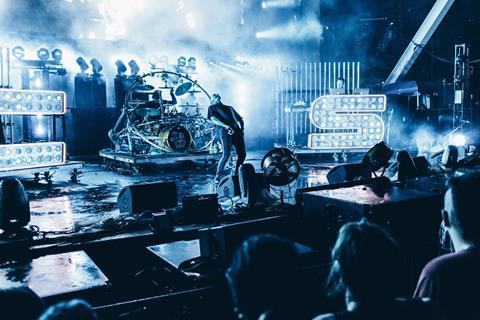 No costs converting existing equipment
Magnus Hammick, chief operating officer at GBF, told the forum his company's biofuel is a high-quality liquid that doesn't go off in the tank and doesn't start to solidify until -45°C.
"It is biodegradable and all major motor manufacturers recognise the fuel as a straight drop-in replacement for diesel – in other words, you don't need to spend money on converting existing equipment," he added.
Leigh Preece, of Power Electrics Generators, which runs a fleet of 1,200 generators and provides power at locations ranging from construction sites to events like Ascot, conceded that using this biofuel did cost more than diesel, but added that this is offset by the emissions gains.
He pointed to a trial using generators supplied by Power Electrics and powered by biofuel at the construction site of 21 Moorfields, an office development above London's Moorgate rail station.
Carbon was cut by close to 70 tonnes, the equivalent of 14 personal flights from London to Sydney, while there was a 29% reduction in NOx and a 77% reduction in particulates.
Another biofuels advocate is Madeleine Pugh, operations manager at Moor House, a 320,000 sq ft office building in the City of London. Occupied by financial services companies that trade continuously, an emergency back-up supply of energy, provided by generators, is vitally important.
"Our generators used to run on diesel, which would produce a plume of black smoke that went up the side of the building," she recalled. "Quite often a passer-by would call 999 because they wrongly thought the building was on fire."
Extra costs offset
Switching to biofuel not only means no more smoke but subsequent generator tests have shown NOx emissions are down 25%, with particulates down 95%. "Those are fantastic results. It costs a little more, but I think it's worth it," said Pugh.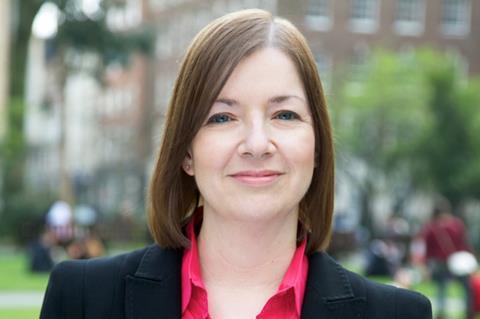 Thomas Wilkinson, head of energy and infrastructure at Barclays, said there was much opportunity to connect clients that are developing sustainable energy solutions with the bank's diverse customer base.
"It's a part of our commitment to help customers through their energy transition and proactively support companies aiming to solve environmental challenges," he added.
Lorraine Ruckstuhl is industry head of technology, media and telecoms at Barclays
To discuss how Barclays can help with your green evolution, please get in touch