Sponsored content
Find out more
Filming the dating lives of young Mormons stretched our teams but we achieved our goals, writes James Burstall
When Facebook Watch in LA commissioned my company, Leopard USA, to make Mormon Love, a series about teen life and dating in a Mormon community in Utah we knew it was going to be a very different proposition from the programmes we make for terrestrial channels.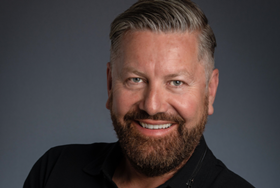 For starters, unlike most broadcast or cable shows, social media is the backbone of this series. Young Mormons are a socially media savvy group and are passionate about sharing their daily lives on their social media pages, whether it's Facebook, Instagram or Twitter. This series had to capture that, and it had to feel true to its cast and the world they inhabit.
The girls from The Church of Jesus Christ of Latter Day Saints community are chatty, engaged, and record everything on social media, while the boys, many of whom have to leave for a two-year mission, only post occasionally due to their limited time on social media.
They all have to follow a strict set of rules for dating too, which we knew would make for riveting viewing. It all culminates, after two years of waiting and hoping, at Salt Lake City Airport, where they find out if their love for each other has endured the distance or if they'll be left heartbroken.
When we began filming, in terms of storytelling we knew our audience would be mostly watching the series on their phones, so interviews were shot in a simple clean-cut way, with a graphic background so that they would read well on a small screen.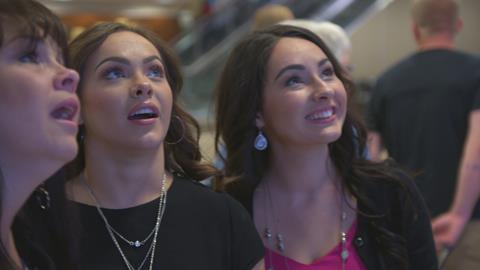 Editing had to be super pacey, and stories needed to be able to break down into not only 20-minute episodes, but sometime bite-sized chunks of one or two minutes, so the content could be shared widely and in a variety of different forms.
Although storytelling and production skills are transferable from broadcast, we also needed to think in a different way. For example, Facebook Watch were looking for content and stories that would not only spark conversations but would help the series live beyond its episodes.
We have run successful social media campaigns before but never with the autonomy that Facebook gave us. Once we had finished editing, we had a huge amount of social media brand extension to deliver and Argonon social media teams in New York and London had to edit viral videos, brief the cast to share and post and roll out a strategic plan for the sharing of video and unseen behind-the-scenes content.
We loved being stretched and our goal with this series was to show the pressures and struggles of a community in an authentic and genuine way, that audiences can relate to. I believe we've done that and can't wait to make more.
James Burstall is chief executive of Leopard USA and the Argonon Group