Sponsored content
Find out more
The husband and wife team behind Rogan Productions on why they aim for productions of purpose, perspective and craft. Adrian Pennington reports
"It may be trite to say that we want to make the world a better place, but we genuinely believe we have the ability to shift the way people see things," says James Rogan, co-founder of Rogan Productions.
There can be few more powerful testaments to this than the recent series about one of the highest profile murders in Britain. Stephen: The Murder That Changed a Nation was an indictment of the police inaction to the racist murder 25 years ago and picked up two Grierson awards for Best Historical Documentary and Best Documentary Series.
Rogan points to O.J.: Made in America, an ESPN Films documentary mini-series from 2016. "That was a massive creative turning point and Stephen was a kind of response to that," he says.
"The response to Stephen when it was aired across three nights on BBC1 was overwhelming. These ambitious pieces can become events that people talk about."
Rogan Productions is led by husband and wife team, creative director James and managing director Soleta Rogan. Their ground rules are that every project must have a strong sense of purpose, perspective and craft.
"With every project, we have a very strong sense of what we want to say and the impact we want it to make," says Soleta Rogan.
"You want to make sure people can share directly in the experience of those who have been at the forefront of major events. That means finding the right perspective for such a purpose."
"Sometimes you sit down with a commissioner and you're basically asking them to take a punt on your hunch hitting the right note with an audience way down the line. We've won quite a few of those arguments now" - Soleta Rogan
Before setting up independently in 2013, James Rogan's directorial work included BBC2's Life in the Freezer Cabinet, about the budget supermarket chain Iceland Foods; and BBC Storyville's Trouble with Pirates. Along with Roger Graef, he also co-directed feature doc Monty Python: The Meaning of Live, which was about the legendary comedy group's last performance.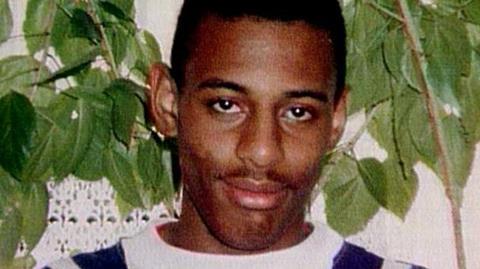 He says he launched the indie to develop "passion projects" inspired by narrative storytelling: "I come from a fiction background and believe that all the creative values of fiction should be present in documentaries in order to make them both truthful and accessible."
It's a style dubbed 'true fiction' by director and producer Asif Kapadia, who broke the mould in 2010 with his archive-driven portrait of racing driver Ayrton Senna and for whose company, On The Corner Films, Rogan directed Stephen.
"Our films are very driven by character in a way which comes from fiction," says James Rogan. "We use commentary or voiceover infrequently because it can feel lazy and not the best way of delivering the story, and we use experts sparingly and only when they add value."
An example of this is One Night in 2012, a feature-length Imagine special for BBC1 about Danny Boyle's opening ceremony for the London Olympics, which was assembled with user-generated content from the body cams of volunteers.
Other characteristics of James Rogan's documentary treatment include a close working relationship with the editor. "That collaboration is very important," he says. "I don't script films in advance."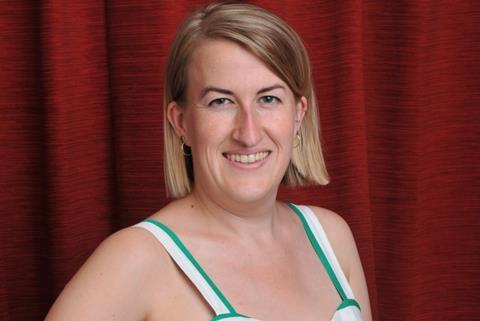 While ideas are often ripped from newspaper headlines, Soleta Rogan says the key is also about "asking what's going to be big in two years' time".
"Sometimes that can count against you when you sit down with a commissioner and you're basically asking them to take a punt on your hunch that your idea is going to hit the right note with an audience way down the line," she adds. "But we've won quite a few of those arguments now."
"As a director-led company we strive to work with both new and experienced filmmakers because their voices bring about a greater range of perspectives."
The company has also worked with several established directors on other major projects. Recent examples include Stabbed: Britain's Knife Crime Crisis (Toby Trackman for BBC1), Border Country (Guy King for BBC4 and BBC Northern Ireland; co-produced with Erica Starling Productions) and two-part BBC Panorama special Crisis in Care (Angie Mason), which airs tonight (5 June).
Looking to newer directing talent, Neringa Medutyte, made her directing debut for the Rogan-produced Waiting for Invasion, which about conscription in Lithuania, for Al Jazeera's Witness strand. Panorama's Can Violent Men Change? landed experienced producer-turned-first-time director Katie Hindley – a 2018 Broadcast Hot Shot – an RTS nomination for independent journalism.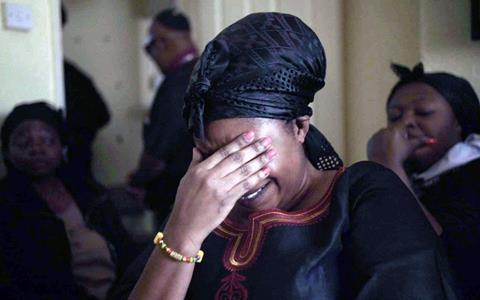 Rogan also has an established branch for branded production with Rogan Digital, a commercially focused division behind online content for the Stephen Lawrence Charitable Trust and The Craftsmen's Dinner, a YouTube series commissioned by whisky brand Balvenie featuring chef Michel Roux Jr.
"One key advantage of a stream of digital work means we can remain wholly independent and that gives us full autonomy over how and when we make films that ultimately meet our own creative objectives," says Soleta Rogan.
With at least another four projects due to deliver before the end of the year, the company is focused on growing the Rogan brand and the ambition of its output, while maintaining commitment to its core values.
"We know a lot of our currency is in the quality of our delivery so we're very careful not to compromise on that," says Soleta Rogan. "We want to be discerning enough to support projects of integrity and the highest level of craft because that's the way to achieve maximum impact."