Sponsored content
Find out more
MUBI founder Efe Çakarel reveals how he positioned his film subscription service to compete with the global players
With two of its titles playing at the London Film Festival, and a legion of cinephile subs, niche streaming service MUBI is happily filling the vacuum left by Netflix's strategy of focusing its resources on TV.
But it's been a long journey for the London-based company, which has become the fourth largest SVoD player in the UK without burning through billions on content and licensing deals.
The firm started streaming films at the same time as Netflix.
MUBI founder and chief executive Efe Çakarel says he always knew that it was going to be a tough play vying with its much larger competitor, which had a head start with the 10m subscribers to its DVD rental platform, as well as existing relationships with all the main studios.
"We soon realized that to serve and grow in this market, you need to be able to offer a very clear differentiator," he says. By concentrating on the cinema he loved - independent classics and world cinema, his company's catalogue of films soon grew.
But after six tough years, the firm realised that even this strategy wasn't going to be enough: "Even if Netflix didn't have some of the content we had, we knew that it would do over time," says Çakarel.
Content, curation & capital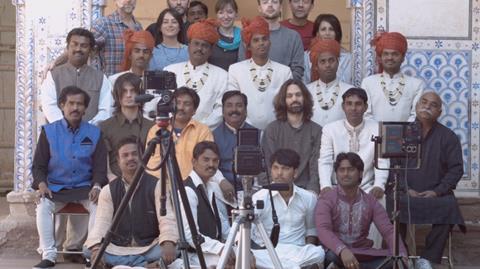 Once again, the company went back to examine what it was good at: film programming and curation. As he says proudly: "We know more about cinema than most people in the world."
Constrained by capital but not by a passion for celluloid, MUBI decided to reduce its large catalogue of films and become a constantly-refreshed, highly-curated platform for independent, art-house films. For £5.99 a month, a subscriber has access to 30 films, with one replaced and one removed every day.
This move helped the firm ramp up its subscriber base to just over 100,000 without blowing its rights budget – while its USP over Netflix became "watching great cinema, not just searching for it.'
Çakarel says MUBI's 'House of Cards moment' came in 2015, when it picked up the rights for Junun [pictured, top], the under-the-radar documentary that the Oscar-winning director Paul Thomas Anderson had shot in India about Radiohead musician Johnny Greenwood.
Anderson, who was already a MUBI subscriber, allowed the niche streamer exclusive digital rights for a 30-day period, allowing the platform to release the film after its premiere at the New York Film Festival.
"That allowed us to double the number of subs we would normally see each day across the world," says Çakarel. "It was also when we realised that exclusivity moves the needle."
To smash the traditional theatrical window and show films immediately after their cinema release dates, MUBI began to invest in content at an earlier stage.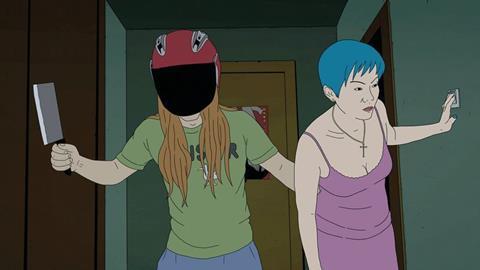 Shopping sprees at a number of film festivals followed, starting in Cannes with Miguel Gomes' Arabian Nights.
MUBI later picked up Philippe Garrel's Lover For a Day and recent acquisitions include Berlin Golden Bear winner On Body And Soul and Alain Gomis' Berlin Silver Bear grand jury prize-winner Félicité. The latter film, together with Chinese animation Have A Nice Day, both debut at this year's London Film Festival, promising further traction for the platform.