Sponsored content
Find out more
Carl Connaughton of media agency OMD tells Tim Dams delivering 'a disproportionate competitive advantage' to clients is the goal in an era of changing viewing habits
As head of AV at media agency OMD, Carl Connaughton manages a team of 35 media buyers who are responsible for buying advertising space across television, cinema, radio, audio and out of home screens.
OMD, a subsidiary of the global agency Omnicom Group, is focused on delivering "a disproportionate competitive advantage for our clients", says Connaughton. Those clients include household names such as PepsiCo, McDonald's, Barclays, EasyJet, Mercedes-Benz, Betway and Hasbro.
TV advertising, he explains, remains key for delivering this competitive advantage, despite profound changes in the way long-form content is now being viewed.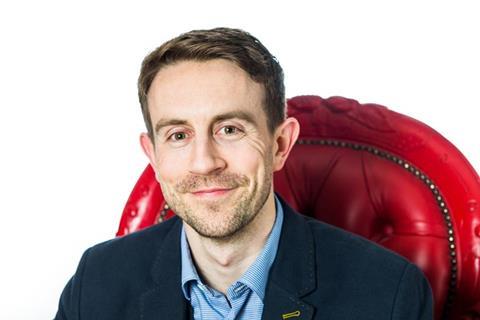 The effectiveness of TV advertising is, of course, being increasingly questioned in this era of digital disruption. A recent Ebiquity report, TV at the Tipping Point? Looking forward to 2022, suggested that TV will lose its ROI advantage at some point between now and 2022 because of shrinking audiences and rising costs.
However, Connaughton insists that TV is still a very important channel in the mix for OMD's clients. "For McDonalds, TV advertising has been absolutely key in terms of helping to deliver 52 quarters of growth in its business," he says.
Connaughton says that the lion's share of OMD's media spend is still allocated to TV. It remains a popular advertising medium because of its long history of delivering for clients.
TV also now offers more creative opportunities beyond simply buying advertising spots. As an example, Connaughton points to the success that ITV has had with sponsorship for shows such as Love Island.
Changing viewing landscape
Nevertheless, Connaughton agrees that the landscape for TV advertisers is changing rapidly – particularly for those trying to target younger viewers. Over the past five years, the number of 16-34 year olds watching scheduled commercial TV has fallen by 35%, he notes.
That can partly be explained by the rise of streaming services such as Netflix, Amazon Prime and Now TV, which don't carry advertising. Connaughton points to Barb's recent Establishment survey, which stated that 12.3m households now have subscriptions to at least one streaming service, equivalent to 41% of all homes. "It is a challenge for the commercial TV market," says Connaughton.
Younger audiences are also spending a lot of time on YouTube, which takes up 59 minutes of their daily viewing time, out of a total of 4 hours and 48 minutes watching audiovisual content, according to Ofcom figures. Of this, broadcast TV accounts for just 46% of the total, says Connaughton.
However, he insists that TV is not going anywhere fast, despite disruption from digital streamers and platforms. Linear TV viewing might in be decline as audiences move away from watching programmes at scheduled times.
But Connaughton notes the "massive amount of viewing" now going to broadcaster catch-up services such as ITV Hub and All4, which have received significant investment in recent years. Some 12% of viewing for ITV's Coronation Street, he says, is now not linear, while 46% of total viewing of Channel 4's youth-skewing Made in Chelsea comes via All4.
Citing the success of ITV2's Love Island with 16-34s, Connaughton adds: "If you find the right content that appeals to people, they will still come to watch it. It's just what we constitute as TV is changing. People are still watching the content, just in different ways and on different devices."
'Change taking a little too long'
Connaughton also notes the viewing behaviour of 16-34s may change as they get older. TV viewing by older consumers on the TV set has remained steadier than younger generations: as Gen Z and Gen Alpha (today's teenagers) grow up, their viewing patterns may change too.
However, a key challenge for commercial broadcasters, advertisers and agencies is that while Barb, the TV audience measurement system, is now able to provide viewing to programmes and channels across TV sets, tablets, PCs and smartphones for on demand and live streaming, it is yet to be able to report on advertising views, or viewing to non-broadcaster platforms.
While solutions to these gaps in measurement are being developed and will form a core part of the next Barb contract, in acknowledging the complexity of the task and pace of development, Connaughton says: "It's coming, but it is taking a little bit too long to get there."
In the absence of an agreed industry measurement system, OMD has built its own systems and tools for planning effective advertising campaigns and it is clear that Connaughton is still an advocate of TV for reaching mass audiences. TV might be changing, he says, but it remains a hugely powerful medium for advertisers.