The world's largest sporting events have always provided broadcasters and manufacturers with the opportunity to push technological boundaries, and this year's Olympics and Euros will be no different, writes Adrian Pennington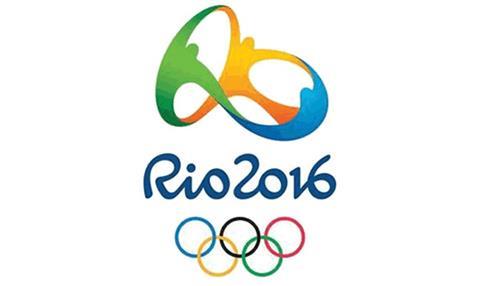 olympic games
During the summer, the Olympic Games in Rio de Janeiro, Brazil, and the European Championship in France will provide the setting for testing new broadcast kit and workflows for high-resolution capture and distribution.
Although it will offer no native 4K coverage from Rio, host broadcaster Olympic Broadcasting Services (OBS) is using the Games as a testbed for 8K. The driving force behind 8K developments is the Japanese government, which, a decade ago, set its country's manufacturers an ambitious target of delivering live domestic 8K transmissions by 2020. The project is timed to showcase Japan plc at the Tokyo Olympics and is already ahead of target.
The chief reason that OBS appears to be leapfrogging 4K for 8K is that none of its rights holders – largely commercial and public free-to-air broadcasters – has any means of delivering it. Come 2020, that may have changed, but OBS will use this extensive test to plan for the 2018 Winter Games (PyeongChang, South Korea) and then Tokyo, when it may possibly benchmark 8K as the main production format and simply repurpose HD and 4K feeds from that.
OBS has worked with Japan state broadcaster NHK on two previous Olympics. The main difference this time is scale. "In London 2012, we had only a few experimental cameras. Now the cameras are almost commercial models," says OBS chief technology officer Sotiris Salamouris. "We wanted to demonstrate a full, live workflow to prove that working with such demanding technology is possible." OBS and NHK plan to produce 120 hours of live 8K action – a drop in the ocean compared with the 7,000 hours of coverage OBS will produce during the 17-day event. The 8K coverage will take in the opening and closing ceremonies, as well as events such as swimming, gymnastics, athletics and football.
The footage will be broadcast by satellite back to Japan for private screen and public venue viewing, and by broadcasters in a special theatre in the International Broadcast Centre. OBS will also record and edit the feed into packaged highlights. At the same time, it will offer a down-converted version in 4K to select rights holders as a live and a recorded package. The 8K signal standard OBS and NHK will propose for the Rio Games has a data rate of 24 Gbps, compared with 1.5 Gbps for a standard HD signal.
The signal will be produced from two NHK-commissioned 8K outside broadcast trucks from venues in Rio, both outfitted with 10 Ikegami 8K cameras. There are no specialised 8K cameras, so the Rio 8K production will incorporate 4K feeds for slow-motion replays. The 8K cameras are a mix of SHV-8000 and SHK-810, the latter being the vendor's latest generation of 8K camera. It plans to mass produce 8K kit by 2020.
The SHK-810 boasts a 33 megapixel Super 35 CMOS sensor but is about one-tenth the size and weight of Ikegami's first 8K camera, which debuted in 2002.
Feeds are viewable on an Ikegami 55-inch 8K LCD monitor in the trucks. SSD and P2 memory cards will be employed as recording devices. Feeds from the cameras will be transported over fibre to the trucks and routed around the units as 16 separate SDI feeds multiplexed together for manipulation by a vision mixer that has 16 inputs and four outputs, with the additional cabling requirement over an HD broadcast having a knock-on effect on set-up times.
"In an ideal world, nobody would design a solution for 4K that uses 4 x SDI feeds, let alone one for 8K, but at the moment this is the only working technology we have," says Leader Electronics European regional development manager Kevin Salvidge. Five of Leader's LV5490 waveform monitors are being used to monitor the 8K camera signals in the truck. The 8K broadcast will be made with 22.2 channels of audio produced from a separate OB vehicle on location and delivered to the IBC as discrete circuits.
Salamouris says the idea behind deploying 8K is as much about learning how editorial approaches might differ with a format 16 times the resolution of HD (7,680 x 4,320 pixels) as it is about trialling the tech.
"Until now, due to the limitation in the number of cameras and lenses available, most 8K has been restricted to wide shots. This has been proven to capture scenes from a wide angle in amazing detail. I believe, from our experience of moving from SD to HD and then to 4K, that while in the beginning you can shoot wider and use slower pans, we will see faster production of the type that is dominant in sports coverage today."
Camera positions are even more carefully studied because larger lenses are not currently available for 8K cameras. From an operational point of view, it is not easy for a camera operator to set an accurate focus on a small viewfinder. In most cases, video engineers working in the OB van will be able to use the Ikegami screens to help the operator with better focusing.
Production will be 60 frames a second (fps), but Salamouris says OBS is exploring 120fps, though not for Rio. OBS and NHK plan to test one 8K camera featuring HDR/ WCG function during the opening ceremony, but it will not introduce a higher dynamic range layer into the output, despite NHK and the BBC having devised a means of introducing it. "HDR and wider colour gamut is hard today in 4K, let alone 8K," says Salamouris.
European Championship
Alongside its HD production of the 51-game Euros, Uefa's host broadcast team will, for the first time, shoot eight matches – the curtain-raiser, quarter-finals, semi-finals and the final – as full 4K productions. In preparation, Uefa has produced live 4K of multiple Champions League games over the past two seasons, including May's final between Real Madrid and Atlético Madrid, which was a rehearsal for the systems to be used in France.
Uefa entrusted the task to Telegenic, an assignment for which the UK OB firm is well prepared, having had its facilities and crew chosen by Fifa to shoot 3D coverage of the 2010 World Cup in South Africa, Sony's live 4K broadcasts of the World Cup final from Brazil and Uefa's first 4K test during the 2014 Champions League final.
After producing the 4K feed for the Champions League final in Milan, Telegenic will drive its T25 truck to St-Denis for the opening match of the Euros between France and Romania. The firm is also fielding its T23 vehicle at the tournament, but because of the tight match schedule, French supplier AMP Visual is covering the 4K quarter-final being held in Bordeaux and the semi-final in Lyon.
Experienced sports director John Watts is directing all the 4K games.
On board the T25 are 11 Sony HDC-4300 cameras fitted with Canon 2/3-inch 4K wideangle lenses. Uefa's camera plan also includes a 4K wire-slung Spider-Cam from German company TV Skyline, a 4K 'beauty' cam and another aerial angle shot from a helicopter. There will be no pitch-side wireless cameras used in the 4K mix, although two of the 4300s will be used for slo-motion replays at two times speed.
"It will be glass-to-glass 4K," says Telegenic commercial manager Eamonn Curtin. "There will be no up-conversion from HD."
In the truck, the 4K feeds will be routed over 3G in what is termed 'quad-4K'. That is, split into four identical paths of HD-SDI 1080p 50, mixed in a SAM (Snell Advanced Media) Kahuna 9600, and amalgamated into a 4K picture on transmission. A dedicated 4K SNG vehicle will be on site at every match.
The signal will be uplinked and distributed to the International Broadcast Centre (IBC) in Paris, then via satellite to broadcasters including Italy's RAI over its free-to-air Tivùsat platform distributed by satellite company Eutelsat and Swiss telco Swisscom TV. Portuguese public broadcaster RTP is using the occasion to launch a UHD channel distributed by pay-TV operators NOS, Vodafone Portugal and Meo (Portugal Telecom).
According to Uefa, the biggest challenge involved with the production is finding the space for the additional cameras. A minimum of 46 multilateral cameras will be used at each match, with 36 used for the live match coverage and 10 for additional footage such as team arrivals and press conferences.
To keep the total number of cameras down, three (Spider-cam, stadium beauty and helicam) will be upgraded to 4K units for the relevant matches, shared with the multilateral production and down-converted for the multilateral feed.
Broadcasters are exploring how technologies for richer colour space and HDR might be added to the 4K experience. Neither are currently commercially available, so will not be used in France. However, both are under Uefa review and will be tested throughout 2016, with the aim of deploying them at the 2020 Euros (for which London will host the semi-finals and final).
Virtual reality
Having trialled VR during the Champions League semis and final, Uefa will continue to test the emerging format at the Euros.
The rights holder has deliberately eschewed the US leader in live sports streaming, NextVR, preferring to keep the technology in-house. It will use multiple Nokia Ozo 360-degree camera rigs positioned behind the goals, on the centre line, in the tunnel and in the dressing room, in a production managed by Deltatre.
"Most broadcasters don't have an appropriate, ready-to-air platform for this technology so we are assessing how we might bring VR to market," says Deltatre chief product and marketing officer Carlo De Marchis.
The cameras are designed to plug into a 4K workflow, outputting a standard SDI signal (at 1 Gbps) into commercial broadcast switchers, encoders and content delivery networks – the set-up found on most broadcast trucks.
"We've created an app combining 2D and stereo 3D video in a virtual lounge so that users can select to watch the normal game and then dip into a fully immersive clip," says De Marchis. Deltatre will also deliver test feeds to Gear VR, PlayStation VR and Oculus Rift goggles, and a monoscopic 360-degree panoramic stream for YouTube and Facebook.
"The debate we are having is what experience feels most natural to the user," says De Marchis. "Football is a challenge because of the size of the pitch. That's why we are creating a mix of conventional live game and VR clips. For sports using smaller pitches, like basketball, a full live-streamed game in VR may work better."
He adds that 3D audio is the key to unlocking live VR. At the moment, though, Uefa's test will work from the Ozo's eight camera mics. Football grounds are notoriously restrictive on space, with every camera position having to be justified since it effectively relegates a paying customer.
"Ideally, a more sophisticated audio arrangement is required," he says. "We still have to figure out where we can put all the additional cables and kit."
Immersive sound
As well as adding a dedicated 4K commentary position at each 4K match, Uefa will conduct Dolby Atmos immersive sound tests across all the 4K matches ahead of possible future use. Additional ceiling speakers, a plug-in for mixing consoles to monitor sound and a Dolby Digital Plus encoder have been added to Telegenic's T25.
"We are talking about two different experiences for object-based audio," says Dolby senior product marketing manager Rob France. "One is to bring more immersiveness for sports content, such as the sound of the PA and crowd, and the other is around personalisation and giving consumers more choice."
France says Atmos is being tested by broadcasters, which will introduce it alongside select live events broadcast to its top-tier UHD services this year.