GlobeCast is extending its international fibre network with the addition new Points-of-Presence (PoPs) in Africa and South America.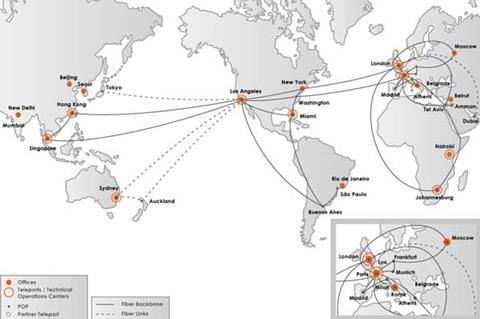 Johannesburg and Sao Paulo are the latest additions to the network which was recently re-branded as the GlobeCast Backbone Network.
The network now has 32 PoPs and currently uses more than 57,000 miles of DTM fibre to cover Africa, Europe, Asia, Australia and the Americas.
The company hopes the expansion will give broadcasters the ability to reach new markets and also connect to bouquet operators, playout facilities, media centers and teleports worldwide.
It said: "The newly expanded network aims to provide a cost-effective way for content to be moved quickly and securely around the world. It will also allow broadcasters to easily access an existing community of partners and facilities once the content reaches its destination."
Further PoPs are being planned for late 2010.
GlobeCast fibre customers include Sky, Al Jazeera, Fox, Disney and Discovery,