GlobeCast is to provide a raft of services to both rights holders and non-rights holders at next month's football World Cup in South Africa, including unilateral feeds for ITV.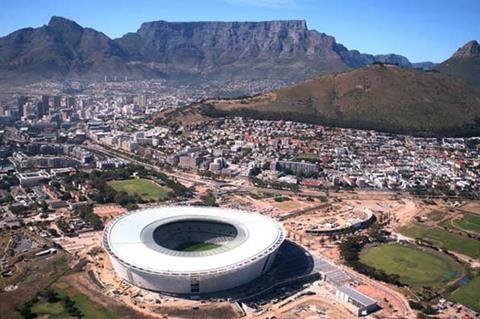 For rights holding broadcasters, dedicated HD and SD uplink and downlink paths are being made available to and from the IBC (International Broadcast Centre) satellite dish farm in Johannesburg.
This will allow for end-to-end delivery of matches and associated content.
Multiple unilateral feeds will be provided for ITV and France's TF1.
For one major, un-named, European broadcaster, GlobeCast will also build and manage a studio and stand-up position with fibre links into the IBC.
Outside the IBC, GlobeCast is supplying HD and SD SNG trucks and flyaways, fibre links, studios, camera crews and playout for delivery via satellite and fibre.
The services will make use of GlobeCast's worldwide satellite and fibre network, as well as its partners, for reception and turnaround to PoPs in Europe, Australia, Asia, the US, Latin America and Africa.
GlobeCast has sold more than 300Mhz of satellite capacity on the IS709, W7, W3A and Measat satellites and more than 1300MB of fully redundant, networked SDH fibre connectivity in the lead up to the World Cup.
For contribution of feeds for both rights holders and non-rights holders, the company will deploy a fleet of 12 SD and HD SNG uplinks to stadiums, team hotels and training camps.
GlobeCast has also secured 11 live stand-up positions - including views of the stadiums in Johannesburg and Cape Town as well as city views of Johannesburg and Cape Town.
The company expects to be providing feed points at as many as 50 of the 64 games.