Monumental Pictures co-founder Alison Owen is fond of saying that feminist period drama Harlots is authentically told from the "whore's eye view".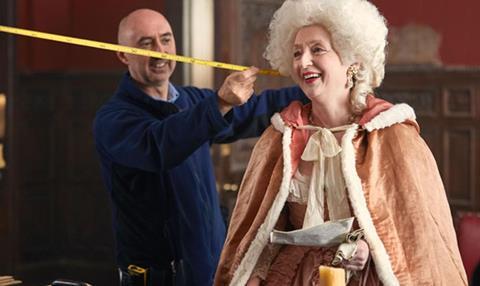 Distributor ITV Studios Global Entertainment
Producer Monumental Pictures
Length 8 x 60 minutes
Broadcasters ITV Encore (UK); Hulu (US)
Based on Harris's List Of Covent Garden Ladies, an 18th-century guidebook to local sex workers, the drama – created by Moira Buffini and Alison Newman – follows a brothel owner raising her daughters in Georgian London.
Owen, an executive producer, says: "London was literally being built on the backs of these women and we wanted to give them a voice."
The Elizabeth producer – who launched Monumental with Debra Hayward in 2014 – says a roster of all-female writers and directors helped to "set the tone and sensibility" of the drama, though the set-up may change in future series.
"It was a smooth transition from the writing through to the director, the actress and to the audience – it was uninterrupted and made it feel really truthful."
Harlots is also distinctive for the rock music that punctuates the period scenes.
Executive producer Alison Carpenter says: "None of us wanted swooping strings. It veers from guitar rock to big drums and sometimes a hip hop feel."
Owen adds: "People have been freed up in terms of historical drama. There's been a gradual acceptance by the audience for things to be looser, and not very chocolate-box."
Harlots was first developed at Channel 4, with Hulu coming in as a partner, but when the "economic dynamics" didn't work out, the project went to ITV, with Hulu still on board. ITVS GE director of global content Julie Meldal-Johnsen calls
Harlots a "fascinating new take on the world's oldest profession". "It's edgy… there's a rawness to it that's really appealing. It's exciting that it's an all-female-produced show," she says.
So why place it on ITV Encore? "Creatively, it allowed the co-pro between Hulu and ITV Encore to buy into the same vision – not into a more controlled and edited version."