After adapting novels such as The Wings Of The Dove and Drive for film, screenwriter Hossein Amini's first television adaptation is BBC1 gangster drama McMafia, based on Misha Glenny's non-fiction book about the globalisation of organised crime.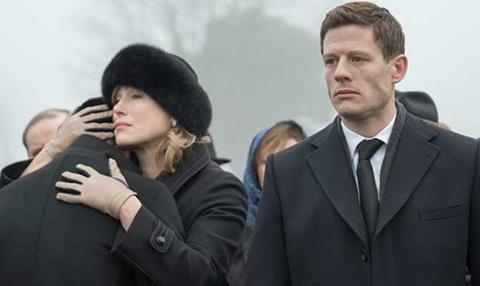 Distributor BBC Worldwide
Producers Cuba Pictures; AMC; BBC
Length 8 x 60 minutes
Broadcasters BBC (UK); AMC (US)
The BBC Worldwide-distributed series – to be delivered later this year – follows the son (James Norton) of Russian exiles living in Britain, who is forced to confront his family's violent past to protect his loved ones.
The eight-parter is set across six different countries and is currently being fi lmed in London, Russia and Croatia.
Amini explains: "Our lead character went from being an ordinary hedge fund guy to pretty much one of the most powerful people in a mob situation, and that takes at least six or seven months, minimum, from what we can work out. Doing that in a two-hour film just wouldn't work."
Glenny – who recently optioned his Rio de Janeiro-set biography Nemesis – adds: "When I wrote McMafia, much of it was based on interviews with people [actively] involved in organised crime. Rather than just ask them about what it's like shooting someone or smuggling cocaine, I'd ask them about their lives and where they were brought up."
The Oscar-nominated Amini says Glenny's book "opened his eyes" to the inner workings of gang activity.
"I hadn't seen that in any kind of TV drama, or even in a lot of movies – and all on a globalised and very modern scale."
Indeed, the drama's international scope has drawn a roster of high-profile, diverse acting talent, which bodes particularly well for McMafia's sales prospects outside the US and UK.
BBCW genre director for scripted Fraser Robinson says: "We have actors who are well known in the various territories that feature in the series. Russian actors are playing lead Russian roles, and Czech and Indian actors are playing lead Czech and Indian roles. We've got a very legitimate sense of the characters that we're portraying around the world."
BBCW executive vice-president, western Europe, Tobi de Graaff says that McMafia occupies a "sweet spot" in the market.
"This is a drama that authentically travels the world – an intriguing, glamorous world. From the outset, at Showcase, we could see the interest level was extremely high."