Bespoke virtual islands built inside the Second Life gaming platform that feature meeting rooms and product demo space for broadcast equipment manufacturer Harris.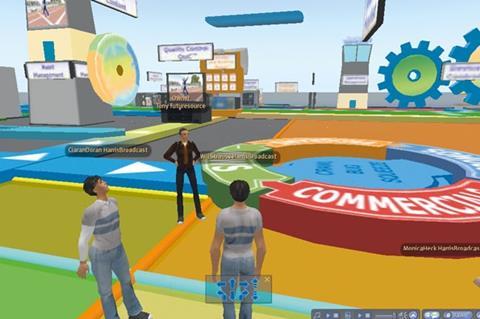 What does it do? It gives Harris a place to engage with its customers without them having to be present.
How does it work? Working as an alternative to a conference call or a chat room, customers and staff from around the world are invited to the islands and given their own avatar. They can then have meetings using voice or text and explore workflows and products in 3D.
Why are they doing it? Described as "more engaging" than a website, it will help the company cut both its travel and environmental costs.
How do I find out more? IBC stand 7.G20