Sony Pictures exec Wayne Garvie, The Foundry's Alex Mahon and Neal Street's Pippa Harris are among the top-level speakers at this year's Media Summit.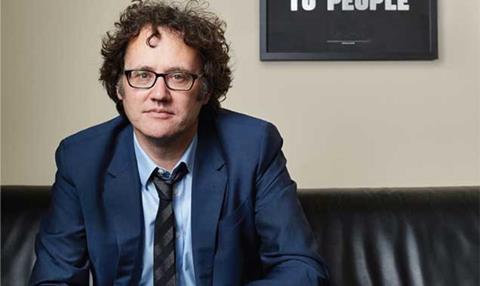 Organised by Broadcast publisher Media Business Insight for the third successive year, the two-day event in June will gather leaders from across TV, film and advertising to discuss the future of the industries.
Sony Pictures' international chief creative officer Garvie joins Harris, co-founder of the Call The Midwife producer to discuss the impact of emerging players such as Amazon and Netflix on the British drama landscape. Former Kudos chief executive, Jane Featherstone, who has established Sister Pictures will also share her thoughts.
Mahon, chief executive of The Foundry and former Shine Group boss, will look into virtual reality with Mativision founder Anthony Karydis to predict whether it will live up the hype.
Having unveiled profits of £80m earlier this week, UKTV chief executive Darren Childs will deliver a keynote presentation in which he will reveal more about the broadcaster's push into formats, live programming and sport.
Elsewhere, Discovery Networks UK managing director Susanna Dinnage will debate the challenges of creating a channel brand with Viacom UK chief marketing officer Kerry Taylor and UKTV's marketing and communications director Zoe Clapp.
There will also be a panel on on-demand TV featuring BBC digital general manager of TV Neelay Patel, ITV's director of online / brands Paul Kanareck and Channel 4's head of All 4 Richard Davidson-Houston.
The Media Summit will take place at 30 Euston Square on 7 and 8 June. To book tickets, and for more details, visit: www.media-summit.co.uk