Broadcast publisher MBI is hosting the Media Summit on 7 & 8 June to gather leaders from across the TV, film and creative communities to debate the future of content, innovation and digital strategy. Read on to learn more about the two-day event.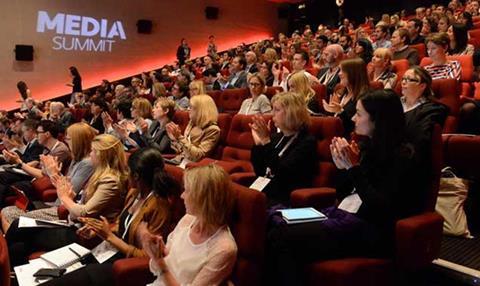 What is the Media Summit and why should I attend?
The MBI Media Summit has established itself as a key event offering valuable insight into the strategies of the world's leading media companies, and the businesses and individuals that are disrupting the old order.
Whether it's TV, film or advertising, the Media Summit will cover new thinking around content, audiences and platforms.
What is on the agenda at the Media Summit 2016?
Themes for this year include the globalisation of content, which will be addressed in interviews with the chief executives of international giants Endemol Shine Group (Sophie Turner Laing) and Fremantle Media Group (Cecile Frot Coutaz).
In the digital world, Bruce Daisley will share insight around Twitter's thinking about audiences and behaviour.
We will also discuss the vital question of the future of the BBC, with the corporation's director of strategy and digital James Purnell addressing delegates in the immediate aftermath of the government white paper, which is due to be published in late May.
There will also be sessions highlighting the impact of social and sharing; how audience consumption is evolving; the snowballing appetite for scripted content; the place of PSB in the 21st century; and the innovation at the heart of new digital businesses.
Virtual reality, video-on-demand, and content marketing will all play a key part in the discussions.
Who's behind the Media Summit?
Media Business Insight is a publishing, insight and events company that owns Broadcast, Screen International, shots, ALF, BRAD, the Knowledge, KFTV and Production Intelligence.
It reaches more than 100,000 media professionals globally, across broadcasting, film, advertising and other media.
Who will be attending the Media Summit?
More than 300 media professionals and creatives will attend over two days. MBI conferences attract a high proportion of CEO and MD level delegates and creative leaders from all areas of media, creative agencies and arts organisations.
We have a brilliant programme of leading speakers from the following companies: (alphabetically) AKQA, the BBC, BT Sport, Channel 4, Deloitte, Discovery, EndemolShine Group, The Foundry, FremantleMedia, ITV, Saatchi & Saatchi, Sister Pictures, Stylehaul, Sony Pictures International, The Times, Twitter, UKTV, Viacom and more…
The Media Sumit takes place on 7 & 8 June at 30 Euston Square, London.