Broadcasters and super-indies back year-long campaign to champion better mental health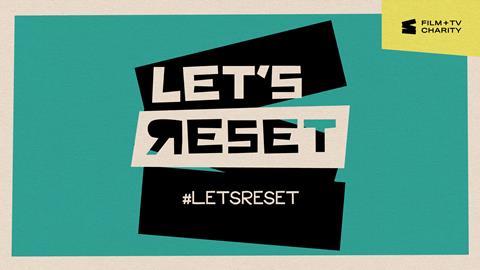 The Film and TV Charity has launched a major campaign to tackle the ongoing mental health challenges facing the industry, backed by leading broadcasters and super-indies.
Under the banner 'Let's Reset', the behaviour change campaign calls on industry leaders to make public pledges on action they are taking to create mentally healthy work environments.
It is also designed to tackle the stigma associated with mental health by challenging common preconceptions, improving attitudes and behaviours across the industry, and demonstrating the benefits of healthier, more supported, and inclusive working environments, including greater creativity, diversity, and retention of talent.
The campaign follows a series of high-profile cases of bullying, racism and harassment that have been exposed in recent years.
It is also in response to the charity's own Looking Glass survey, which revealed that as many as 9 in 10 people working behind the scenes in film and TV had experienced a mental health problem – well above the UK average – with evidence showing that working conditions, industry culture and lack of accessible support created conditions that contributed to poor mental health.
New research from the second Looking Glass report, due at the end of October, will reveal that almost four out of five workers in film and TV believe the intensity of work is having a negative impact on their mental health – a 20% rise over the past 12 months. The update to the survey, which will measure the impact of the Covid-19 pandemic on the industry, also indicates that just 10% of those working in film and TV believe it is a mentally healthy place to work.
The Let's Reset campaign, which launches during Mental Health Awareness Week, calls on those in positions of power to act, to effect change, and commit to better ways of working.
It is supported by the charity's mental health task force, which includes Banijay; BBC; BBC Studios; BFI; Channel 4; IMG; ITV; NBCUniversal; Prime Video; Sky; Sony Pictures; ViacomCBS; and WarnerMedia.
Senior leaders from these organisations will showcase their support for the campaign by pledging to directly address the underlying causes of poor mental health; encourage open discussion to challenge unhealthy behaviours; and put specific support in place, including clear signposting of the Film and TV Charity's suite of support serves for those working in the industry.
Mental health at 'breaking point'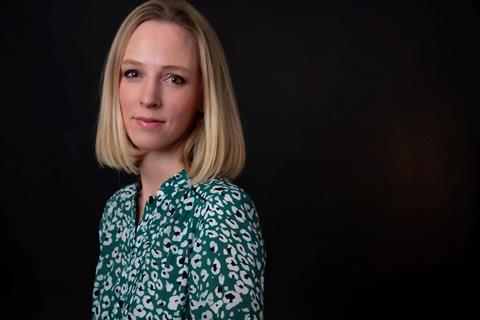 "People in the film and TV industry are passionate about their craft, but their mental health is too often being strained to breaking point," said Alex Pumfrey, chief exec of the Film and TV Charity. "Unhealthy working hours, bad practices, bullying, racism, harassment, and ableism are too common in an industry we all love, and all of us have a role to play in speaking up to create change.
"It's time to come together and reset by putting our mental health centre-stage and committing to changing a culture that impacts us all."
The campaign will move from raising awareness at launch to showcasing tools and initiatives to improve the support available, while continuing to address the root causes of the mental health and wellbeing emergency in the industry through to September 2022.
The charity has launched an area of its website - www.filmandtvcharity.org.uk/letsreset - where individuals can find access to its support services, including resources designed specifically for freelancers, and businesses can learn how to support the campaign.
"We want everyone who works with us to feel supported, listened to, empowered and respected," said Lucinda Hicks, chief exec of Banijay UK. "From mandatory training initiatives, to ensuring teams are aware from day one of behaviour expectations on set and beyond; encouraging people to call out behaviour and working practices which don't feel right, either via our confidential whistle blowing line or via open senior channels, to training mental health first aiders across the company."
Charlotte Moore, chief content officer at the BBC, added: "Freelancers are the lifeblood of our industry, and the BBC stands alongside the rest of the film and television community to help improve working conditions for freelancers."
"Supporting and promoting a culture where mental health and wellbeing is both understood and taken seriously is a priority for ITV which is why we support the Let's Reset campaign," said ITV chief exec Carolyn McCall. "ITV wants to encourage more openness about mental health in the workplace and to ensure that anyone who works directly for ITV, or on an ITV show, feels able to speak up and seek any support they may need."
Zai Bennett, managing director of content for Sky UK and Ireland, said: "Improving working conditions across our industry and creating a culture of respect and support is something we're hugely committed to at Sky. Together across the industry we need to normalise conversations around mental health, encourage people to speak up and ensure they can access the support available if needed."
ViacomCBS Networks UK chief content officer Ben Frow said it had been "a year like no other" and recognised "rising poor mental health a growing concern across our sector".
"It is absolutely vital that we work in unison to foster the healthiest, most equitable environment which empowers everybody to do their best work and thrive," he added. "Similarly, it's crucial that we press ahead with our respective efforts as individual companies to embed mental health awareness into our internal cultures and working practices."