The £500m backstop has ensured that the growth of recent years wasn't for nothing, says DCMS minister Caroline Dinenage
Our film and TV sector is the envy of the world. It supports tens of thousands of jobs, brings millions of pounds of investment, and is regularly the star of awards season.
And over this past year, film and TV has never been more important. Whether you've binged on Peaky Blinders or been hooked on Celebs Go Dating or Midsomer Murders, UK-made productions have educated, entertained and enriched us all throughout lockdown - offering somewhere to escape to in the midst of the Covid-19 pandemic.
But the pandemic has not exactly made it easy for the production companies behind the camera and that's why we created the Film and TV Production Restart Scheme - the world's largest coronavirus indemnity fund for the industry – to keep those cameras rolling.
The £500m scheme launched one year ago today and was developed with the aim of providing government-backed indemnity to film and TV productions across the country, in order to help them overcome Coronavirus-related delays and interruptions.
Today I'm delighted to reveal that, thanks to this funding, the sector achieved its third highest spend (£1.19bn) at the end of last year for any quarter since 2015.
This means more jobs, more investment, and more world class independent film and TV produced right here in the UK.
Since the beginning of last year, the Restart Scheme has enabled 640 productions to shoot, including the brilliant film Mothering Sunday, starring Olivia Colman, Colin Firth, Odessa Young and Josh O'Connor, which just had its world premiere at Cannes a few weeks ago, along with Boxing Day, the UK's first romcom to feature an all-black cast.
It has also protected more than 55,000 jobs, meaning the runners, production assistants, make-up artists and camera operators on Gentleman Jack, [Terence Davies film] Benediction and countless others have been able to continue working. Earlier this week, I saw first hand how 130 jobs on the set of just one film, A Christmas Number One, have been directly protected thanks to the Scheme. And that's not including sectors indirectly supported, such as catering companies and transport firms.
So the scheme has truly been a lifeline to productions across the length and breadth of the country.
We've gained a headstart on the rest of the world - and we're determined to keep it that way. Our unprecedented Culture Recovery Fund has also provided £27.6m of support to independent cinemas and we recently announced the £7m UK Global Screen Fund to export our best films, TV, animation and gaming across the globe.
The Film and TV Production Restart Scheme is building on all this and ensuring the progress and growth made in recent years hasn't gone to waste.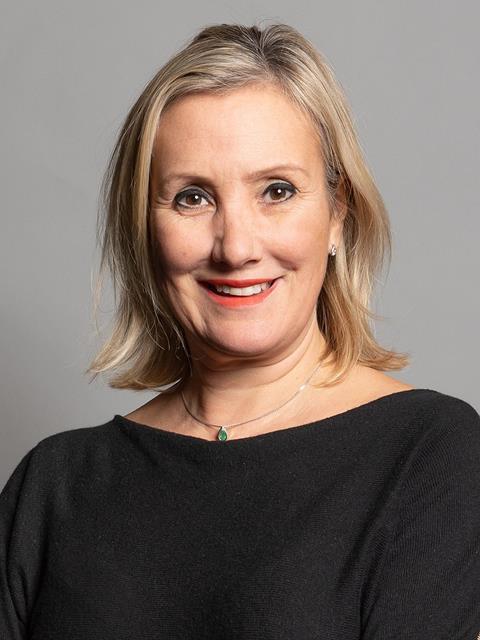 Most importantly, it has ensured productions can continue doing what they do best: keeping us all on the edge of our seats.
Caroline Dinenage is minister of state for digital and culture