Extreme-survival expert Bear Grylls is hoping to reach a whole new demographic with this CITV-commissioned adventure show, in which 10 children learn to fend for themselves in the Welsh wilderness.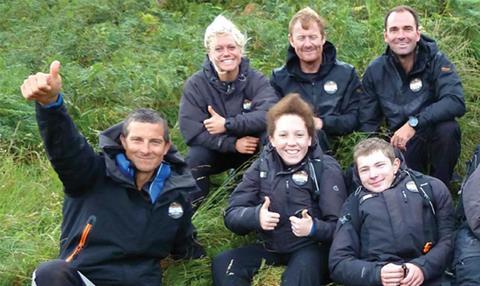 Distributor ITV Studios Global Entertainment
Producers Potato; Bear Grylls Ventures
Length 12 x 30 minutes
Broadcaster CITV (UK)
ITV Studios Global Entertainment is launching the show at Mip TV, both as a finished series (Bear Grylls' Survival School completed its run on CITV last month) and as a format.
In the finished version, the survivalist – who has enjoyed international success with formats such as Running Wild – teaches the contestants, all aged between 12 and 15, how to make fi res, build shelters and cross rivers.
The series is designed to show its viewers Bear Grylls' Survival School: launching as a completed series as well as a format how teamwork, perseverance and resilience are critical to success.
Ronan Hand, head of factual and entertainment acquisitions for ITVS GE, says the format offers broadcasters a great opportunity to "showcase their young people, with universal challenges and emotional, uplifting and compelling responses to them".
The natural rugged beauty of the show's locations, as well as its central physical premise, are also highlighted as draws for potential contestants, though some children may be put off by the prospect of handing over their mobile phones while snacking on live locusts, skinned rabbits and fi sh eyes.
According to Hand, because the show was first made in the UK, the format team is aware of all the production challenges already encountered. "This is a great starting point for international broadcasters – some territories may decide to licence the finished show first to see if it works for their audience," he says.