The trend for girl or 'gender neutral' positioning among traditionally boy-skewed broadcasters looks set to continue as superheroes Blossom, Buttercup and Bubbles take over the Croisette in Cannes this month.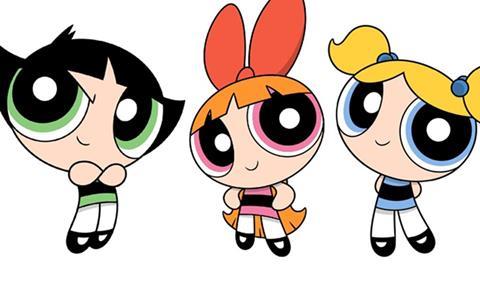 Distributor Turner/Cartoon Network
Producer Cartoon Network Studios
Length 40 x 11 minutes
Broadcaster Cartoon Network (US)
Created by Craig McCracken, The Powerpuff Girls ran from 1998 to 2005 and followed the adventures of three chemically created sisters tasked with juggling school, homework and saving the world before bedtime.
The latest incarnation features new voices, villains and superpowers, but is faithful to the original, suggesting that the "all new" show's makers didn't want to tamper too much with this triedand- tested hit format.
The original series won two Emmy Awards and spawned a movie spin-off, while its licensing programme generated retail sales of $2.5bn (£1.7bn).
This time, Cartoon Network has enlisted a roster of more than 20 licensing partners worldwide.
In the US, it has hooked up with fashion brand Moschino on a bespoke Spring/Summer 2016 collection.
While McCracken was not involved in the reboot, he has reportedly given it his blessing, with executive producer duties handed over to Nick Jennings (SpongeBob SquarePants and Adventure Time) and Wow! Wow! Wubbzy animator Bob Boyle.
"The original Powerpuff Girls was a franchise phenomenon for Cartoon Network, paving the way for a new generation of innovative storytellers and enthusiastic fans worldwide," says Cartoon Network chief content officer Rob Sorcher.
"We are calling these girls back into action based on overwhelming demand."
The show is set to make its UK debut on Cartoon Network at the end of this month.