The Bagel & Becky Show comes out of Canadian pre-school production outfit Radical Sheep and, like its predecessor Stella And Sam, it follows the exploits of a brother and sister duo.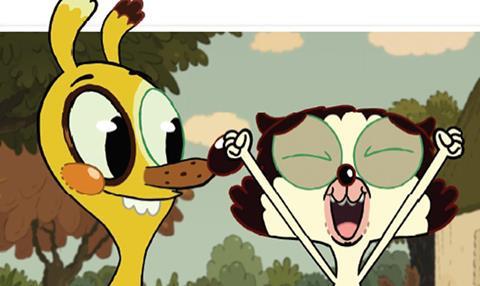 Distributor BBC Worldwide
Producer Radical Sheep
Length 52 x 11 minutes; 26 x 22 minutes
Broadcaster Teletoon (Canada)
While Stella And Sam focused on making ordinary days extraordinary, this Teletoon-Canada commissioned animation starts with the extraordinary. The siblings are a bickering cat and dog who get transported to frozen places via the back of an ice-cream freezer, and go back in time on a magic merry-go-round.
BBC Worldwide acquired the world rights to the show (excluding Canada) last year in a deal brokered by Genevieve Dexter's London-based consultancy Serious Lunch.
BBC Worldwide director of children's content and editorial Henrietta Hurford-Jones says the show works well for children of all ages, from tweens to teens, and their families. "There's always an appetite for well-written, animated comedies aimed at the six to 12 age group, so when one comes along that's laugh-out-loud funny, we're excited to be a part of it," she says.
Hurford-Jones says the "wit and heart" of the animation, commissioned as part of Teletoon's 2016/17 slate, and its faithfulness to the design style and colour palette of Dave Cooper's original book added to its appeal.
The show is being executive produced by John Leitch and Michelle Melanson Cuperus, with Doug Hadders and Adam Rotstein (Inspector Gadget) as showrunners.
There is no TX date given yet and BBCW says it is "currently in the discussion stage with client partners".