The surge of European scripted series shows no sign of slowing down, with the focus moving from Denmark to Iceland.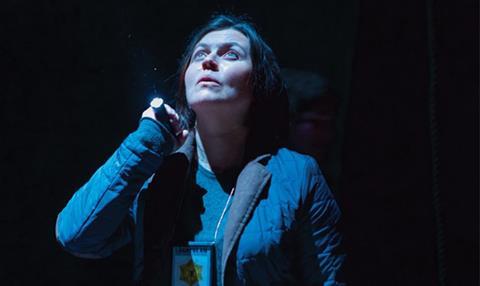 Distributor Red Arrow International
Producer Sagafilm
Length 9 x 60 minutes
Broadcaster (Channel 2) Iceland
The success of Baltasar Kormákur's Trapped, which recently aired on BBC4, has shone a spotlight on the next wave of Icelandic dramas, including Killing-meets-Broadchurch series Case. The nine-part series, which was commissioned by Channel 2, is a psychological crime drama directed by Life In A Fishbowl's Baldvin Z.
It follows the investigation into the death of a young ballerina found hanged on the main stage of the National Theatre in Reykjavik.
What appears to be a simple case of suicide soon spirals into a twisted web of murder.
The series brings together three main characters to solve the case: Logi, a washed up lawyer who wants redemption for an unsolved case; Brynhildur, who is linked to the victim's troubled family; and destructive detective Gabriela, who is hunting the killer despite confrontations with her superiors.
Case stars Magnús Jónsson (Rettur), Steinunn Ólína Þorsteinsdóttir (Trapped) and Jóhanna Vigdís Arnardóttir (Every Colour Of The Sea Is Cold). The series is distributed globally by Red Arrow International.
"It has the realistic and socially relevant topic of the abuse of social foreign drama media, embedded in a thrilling and intriguing storyline," says Amelie von Kienlin, senior vice president of acquisitions and co-productions.
"All of this is driven by exceptionally strong characters, which keeps viewers hooked until the very end. Of course, the exotic setting of Iceland also adds to the special character of the show."
Von Kienlin says Iceland has "an impressive and growing pool of acting talent" – highlighting Þorsteinsdóttir's award for Best Actress at the Festival International De Programmes Audiovisuels (FIPA) awards earlier this year.
"Trapped definitely helped to put Icelandic drama into focus for international buyers. But in the end, the programme has to convince, and we feel Case is a great example of the quality of drama coming out of Iceland right now," she adds.
Red Arrow snapped up the rights to the series after it began developing a separate project with indie Sagafilm.
"In today's TV landscape, which is becoming much more open to non-English-speaking drama, you have to look everywhere to find the pearls. Iceland has recently proved to be a really interesting creative hub," says Von Kienlin.
"The quality of drama coming out of Scandinavia is still very strong and, despite the danger of fatigue, it still works well with viewers. There seems to be a lot of focus on Iceland right now and given its small creative community, what is coming out of the country is very impressive. They are forging a Nordic style all of their own."
Red Arrow, which also owns a number of drama production companies, including Hilary Bevan Jones' Endor Productions in the UK, is best known for distributing series including Lillyhammer, Australian apocalyptic thriller Cleverman and US crime drama Bosch, which airs on Amazon Prime.