Politics and science fiction don't always mix, but French pay-TV broadcaster Canal+ is bringing the two genres together with eight-part drama Section Zéro.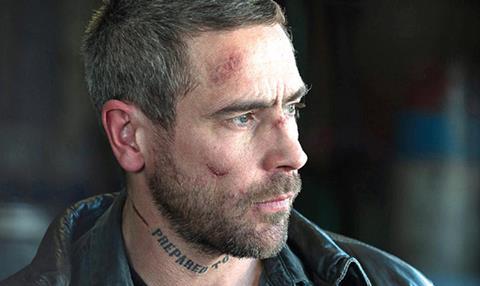 Distributor StudioCanal
Producers EuropaCorp Television; Bad Company; Umedia
Length 8 x 60 minutes
Broadcaster Canal+ (France)
The dark thriller is set in a near future where multinational corporations have taken over from governments as Europe's new leaders.
One of the most powerful companies, Prometheus, wishes to strengthen its growing dominance by replacing the police force with the Black Squad, its own private militia, which is overseen by the dastardly Henry Munro (La Vie En Rose star Pascal Greggory).
Munro must defeat the fledgling challenge by Sirius Becker (Skyfall's Ola Rapace), an idealistic cop who takes on the Black Squad following the shooting of his daughter, with his darkest secrets exposed and his life a shambles.
Becker teams up with veteran cop Franck Varnove, played by The Missing's Tchéky Karyo, to take over his clandestine elite squadron, Section Zéro. That group then battles these dark, violent militias to seek a return to traditional law enforcement.
Equal parts Man In The High Castle and Mad Max, the drama was created by Olivier Marchal, the man behind French crime hit Braquo, and author Laurent Guillaume.
It is produced by French indies EuropaCorp Television, run by Taken director Luc Besson, Bad Company and Umedia.
Canal+ sister company StudioCanal, which also owns UK indie Red Production Company, will launch the series at Mip TV. This comes a year after it launched its own TV sales operation, overseen by former Shine International exec Katrina Neylon.
"This foreboding theme builds on a shared anxiety about the future, which transcends frontiers, giving the series global appeal," says Neylon.
The show has been selected as one of 12 international dramas to open Mip TV's inaugural Drama Screenings event on Sunday 3 April, which StudioCanal hopes will boost the drama's profile and international sales.