Broadcasters around the world are searching for ways to appeal to younger viewers. Norway's NRK3 thinks it may have found the answer in the form of a travelogue with a twist.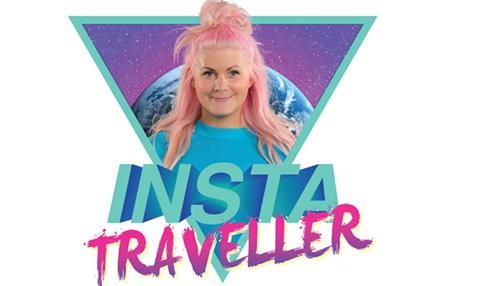 Distributor Magnify Media
Producer NRK Productions
Length 6 x 60 minutes
Broadcaster NRK3 (Norway)
Young presenter Line Elvsåshagen travels the world documenting her experiences on social media in new format Insta Traveller. The twist? Elvsåshagen must do it without spending any money on food or accommodation, relying solely on her Instagram friends and followers.
During the series, Elvsåshagen travels to countries including Russia, Iran, South Korea, Australia, Peru, Bolivia, Malawi and Tanzania.
"In this format, nothing would happen without the followers on social media. Our penniless heroine wouldn't have food, a place to sleep nor transportation to her next destination. There wouldn't be a show," says NRK head of formats Ole Hedemann.
"This way of producing content is what I consider the future of formats. It's a TV show but much more: a six-week live event, minute-by-minute, in dialogue with the audience."
The format is being distributed internationally by Magnify Media, the UK distributor recently established by former DRG formats boss Andrea Jackson.
Jackson will be launching the show at Mip TV alongside a handful of other Scandinavian formats, including Swedish competition series The Museum and NRK Norwegian medical format Doctor Vs Internet.
However, the company will keep its catalogue trim to allow broadcasters to "cut through the crap". "I want to work on shows that I'm excited about and with people I like. I don't want a massive catalogue with shows I don't care about," says Jackson.
She is in the process of staffing up at Magnify, having just received backing from UK indie Plimsoll Productions, and will begin conversations about the distributor's slate at Mip TV.
"The formats world is very small," says Jackson. "It's all about track record. It's not just about writing a big cheque. I've seen shows that should be making millions end up on someone's shelf."