The trend for social experiment formats shows no sign of slowing down with a raft of new titles in the genre launching at Mipcom.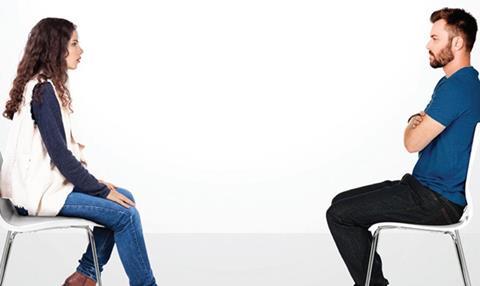 Distributor Red Arrow International
Producer CPL Productions
Length TBC
Broadcaster ProSieben (Germany)
Red Arrow International, the company behind controversial formats Married At First Sight and Kiss Bang Love, is heading to the market with another relationship-based show.
Look Me In The Eye takes estranged people and tries to repair their broken relationship. The format brings them back together to share two minutes of silent eye contact in a bid to heal old wounds.
Afterwards, and alone, the pair must decide whether to reconnect in a reconciliation room or go their separate ways for ever.
The format was created by British indie CPL Productions, the Red Arrow-owned firm run by Murray Boland and Danielle Lux that produces Sky 1's A League of Their Own.
However, it was first produced by German indie RedSeven Entertainment for ProSieben, the commercial broadcaster owned by Red Arrow's parent company.
Red Arrow International managing director Henrik Pabst calls the format "bold" and "compelling".
The company is in talks with broadcasters around the world and has already scored a format deal in Australia with public broadcaster SBS ahead of its rollout in Cannes. Additionally, Pabst's division is hoping to strike deals for science prank show Streetlab.
Originally produced by Dutch indie CCCP for public broadcaster NPO3, it features four friends hitting the streets to test their theories about human behaviour.
Experiments include fi nding out how much free stuff they can get by crying in public and how to get to play for your favourite sports team.
Red Arrow is also distributing a number of finished comedies.
Its priority is The Cyanide & Happiness Show, an adult animated comedy based on the web comic produced by Explosm Entertainment and Studio71 for NBC's digital comedy platform Seeso.