The meteoric rise of dark Scandinavian dramas including The Killing and Borgen paved the way for Swedish writer Hans Rosenfeldt to create global smash The Bridge in 2013.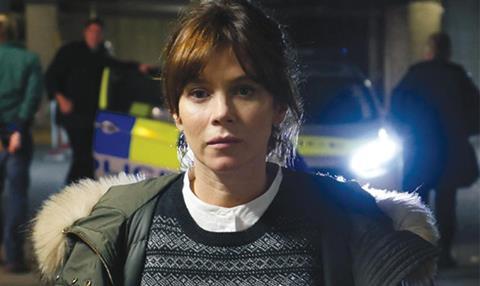 Distributor Cineflix Rights
Producer Buccaneer Media
Length 8 x 60 minutes
Broadcaster ITV (UK)
Now he is back, teaming up with Buccaneer Media to create Marcella, his first original drama for a UK audience, which aims to bottle the essence of the multi-layered Scandi noir and transfuse it into an English-speaking drama set in contemporary London.
It follows Marcella (Anna Friel), a police detective who returns to the force after her husband leaves her. After a decade spent devoted to her family, Marcella resumes working on a serial killer case that left her stumped in 2005.
The ensuing story takes viewers through a narrative maze in which any character could be a witness, victim or suspect.
Rosenfeldt made his name in Scandi noir drama while the genre was still in its infancy and, with Marcella, he is once again embarking on an expedition into new editorial territory.
Cineflix Rights boss Chris Bonney says: "Scandi noir, for which Rosenfeldt is best known, has proved itself well beyond just a trend and has become a fully-fledged genre in its own right. One of the most engaging things about Marcella is that this is the first example of a Scandi noir created for an English-speaking market."
The 8 x 60-minute series was commissioned by ITV and will premiere this month. Bonney says the broadcaster took a "strong interest" in the project as soon as it heard that both Buccaneer and Rosenfeldt were on board.
"Buccaneer brought together their own development skill sets with creative writers and Rosenfeldt, and ITV took a strong interest once they knew this team was coming together," he says.
"Everybody knows The Bridge and its adaptations. Rosenfeldt has a unique ability to write multi-layered storylines, with strong female leads, in which anyone can be a victim or potential perpetrator of a crime. Marcella is beautifully shot and is just the kind of viewing mainstream audiences are looking for."