The BBC has amassed an impressive roster of international co-producers for its latest natural history epic, which is a follow-up to its landmark 2006 series Planet Earth.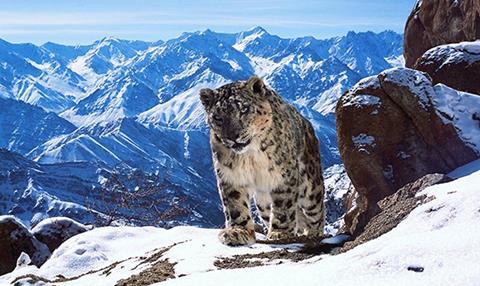 Distributor BBC Worldwide
Producer BBC Studios' Natural History Unit
Length 6 x 60 minutes
Broadcasters BBC; BBC America; France Televisions; ZDF; Tencent
Where that series wowed with its 'God's eye' aerial shots of glaciers, deserts and jungles, here the focus is on immersive, up-close sequences that show the relationship between animals and their often hostile habitats.
David Attenborough again lends his authoritative tones to the series, appearing on screen only at the beginning and end.
Natural History Unit creative director Mike Gunton says coproduction always makes for a "rewarding" experience on such big-scale projects, as the BBC's reputation for natural history remains paramount.
"I am always amazed at how little our co-producers infl uence us," he says. "Part of the deal is that the editorial always lies with us. Our co-producers come to us because of our track record: they get the opportunity to renarrate it and do some minor editing, but they trust us to deliver in the way we want to."
Planet Earth II marks the first time ZDF has come aboard a BBC NHU series of this scale and the German broadcaster's take on natural history has been an education for series producer Tom Hugh-Jones.
"We try to include a couple of key environmental messages, but they tend to push them more," he says. "I don't think they have quite the same legacy of blockbuster wildlife shows as us, so they make
more of an intellectual film than an emotional one."
Gunton adds: "They are interesting because they have both strong PSB sensibilities and commercial sensitivities. That's been a learning curve for us, because that's what we'll be moving more into."
Three years in the making, Planet Earth II is one of many projects the NHU has been juggling and its current production slate is full until 2020.
What kind of shows it might make for other broadcasters under BBC Studios' wider plans remains open to question. "I wouldn't want to make a prediction," says Gunton. "But you can't rest on your laurels – you're not untouchable. It doesn't take long for someone to steal those crown jewels, or for you to lose them. Not every project hits the mark, but often the technology or the perspective you take refreshes and reinforms your next piece. What has smoothed out the peaks and troughs is that you always have something on a four-year production cycle."