A creative team that boasts credits for Frozen, The Lion King and The Little Mermaid has been put together on a new animated series for pre-school girls.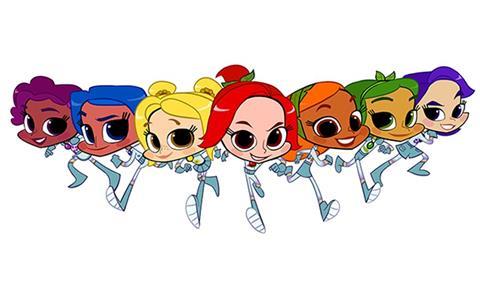 Distributor Genius
Producer Genius Brands International
Length 52 x 11 minutes
Broadcaster None attached
Rainbow Rangers follows the adventures of seven magical girls from the other side of the rainbow as they protect the human world from a dastardly villain and environmental challenges through teamwork, bravery, creativity and nurturing of animals. Currently in development, the series is being produced and directed by Rob Minkoff, who directed Disney's 1994 hit The Lion King. Frozen cowriter
Shane Morris is producer and head writer, along with his partner Tim Mansfield.
Genius Brands International has partnered with the team on the development and production of the series.
Key series designs were created by Ruben Aquino, who is behind major Disney characters from The Little Mermaid through to Frozen. Genius Brands International chief executive Andy Heyward will executive produce.
Minkoff says the team aimed to build on the spirit of Frozen – which captured the imaginations of millions of young girls and boys – in the new series. "We're hoping to extend the 'girl power' message so powerfully embodied in Frozen into an even more action-oriented format," he says.
"With two young children at home, I've been exposed to a lot of TV animation. Paw Patrol and Octonauts are two of my son's favourites. But my youngest is a girl, and I want her to have something that focuses on mission-based stories. The appeal of a team of young girls protecting the planet is a bullseye and couldn't be more timely."
GBI plans to premiere a Rainbow Rangers special next autumn, with a full series launch in spring 2018.
The company is also in development on a global licensing, merchandising and retail line to coincide with the series launch.