What could make two pillars of the community – a well-respected dentist and a Sunday school teacher – ditch their normal lives to become cold-blooded killers? That's the question posed by Hat Trick's three-part drama for ITV, The Secret.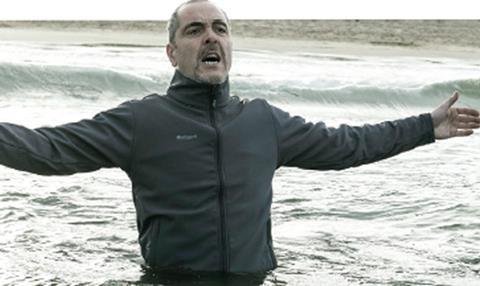 Distributor Hat Trick International
Producer Hat Trick Productions
Length 3 x 60 minutes
Broadcaster ITV (UK)
Based on the bestselling book Let This Be Our Secret by former reporter Deric Henderson, the series is a dark dissection of the real-life double murder carried out by Colin Howell and Hazel Buchanan.
After embarking on a passionate affair, the pair conspired to kill their partners, who were later found in a fume-filled car in a scene designed to look like a suicide pact.
The series already has the bonus of a high-profile cast, with James Nesbitt and Genevieve O'Reilly playing the murderous couple, but Hat Trick director of sales Sarah Tong believes the true-life aspect is its trump card.
"There is a huge level of interest in true stories," she says. "The Secret is not your usual 'whodunnit'. We know they're guilty; we know what's going to happen. What we're interested in is how it's going to unfold. As a viewer, you really do watch it thinking, 'this can't be true', but it is. "The fact that the two main characters are just normal people who clearly believed at the time that what they were doing was right is fascinating."
Having names like Nesbitt on the bill has raised the profile of the series, which premieres on ITV on 23 April. But Tong is also keen to champion the production talent. "Jimmy has a wide international appeal thanks to shows like The Missing and we also have great performances from the likes of Genevieve O'Reilly and Jason Watkins. But there is a raft of talent behind the camera, which includes director Nick Murphy and Hat Trick head of drama Mark Redhead."
Redhead, Murphy and Nesbitt are all confirmed to attend Mip, where the series has been picked to premiere at the first Mip Drama Screenings, to an exclusive audience of international buyers – a feather in the cap for Hat Trick with it's expanding drama ambitions.
"It's fantastic to be included in that elite group," Tong says. "We're closing the show and it will be lovely to see the 15 minutes or so that we've put together."