The increasingly global nature of Formula 1 motor racing bodes well for Cineflix Rights' latest documentary offering.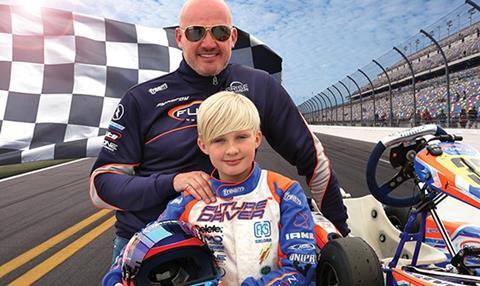 Distributor Cineflix Rights
Producer Finestripe Productions
Length 1 x 60 minutes
Broadcaster C4 (UK)
The distributor is launching Whizz Kids: On The Fast Track To F1 – a show that follows a group of kids aiming to become the next Lewis Hamilton – at Mipcom.
The one-off documentary follows children as young as five as they attempt to force their way into the fast lane, with exclusive access to the ultra-competitive world of karting.
The film goes behind the scenes at some of the toughest tracks in Britain and charts the activities of the kids as well as the dads driving their children to succeed.
Whizz Kids: On The Fast Track To F1 is produced by Finestripe Productions, the firm behind docs including ITV's Diana: The Day Britain Cried.
Cineflix Rights chief executive Chris Bonney says it has previously sold shows from the Glasgow-based indie, such as The Day Kennedy Died and The Day Hitler Died, into "multiple" territories.
"Documentaries that feature an exploration into a unique, hidden world sell very well internationally and with F1 such a global phenomenon, this will appeal to a variety of broadcasters looking to fill different slots," he says.
Bonney adds that while the fi lm will appeal to fans of F1, he hopes it will attract a broader audience. "It's got a lot of co-viewing audience appeal – males for the jeopardy and females for the emotional side of seeing young children participating in a dangerous sport," he explains.
The London-based sales arm of the Canadian company is also launching Gun Shop at Mipcom.
The doc looks at the relationship between Americans and their firearms using fixed-rig cameras placed in a small, family-run gun store.
Gun Shop is produced by Rogan Productions, the indie behind the BBC's Young, Clever And Libyan, for Channel 4's Cutting Edge strand. "With gun control at the centre of the US election debate, it's a particularly timely show for buyers at this market," Bonney says.