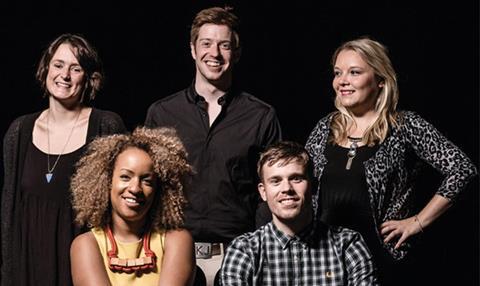 Chloe Penman
28
Producer/director
BBC specialist factual
Four years on from the start of her traineeship at BBC Blast, Chloe secured her first producer/director credit last year with a Timeshift film for BBC4, How Britain Won The Space Race. Radio astronomy is a challenging subject to bring to life, but Chloe's ambitious use of visuals, including archive material secured from the Jodrell Bank Centre for Astrophysics at the University of Manchester, impressed BBC Arts executive producer Michael Poole.
Poole says the film typifies Chloe's "both sides of the brain" thinking, conjuring up "a lost world" through "artful reconstruction, playful use of music and strong storytelling", delivering a film that was "up there with the very best of the scores of first films I have been privileged to work on over the years".
Chloe's break came in writing the proposal that became BBC2's four-part 2014 history of sci-fi Tomorrow's Worlds, which swiftly led to AP credits on two-hour iPlayer docs My Life In Science Fiction: Invasion Of The Fans and My Life In Science Fiction: Days Of Fear And Wonder, in which she self-shot a key sequence with Thunderbirds puppets.

Away from sci-fi, Chloe has carved out a name in history docs, working with the likes of Andrew Marr and Lucy Worsley, who describes her as "clever, committed and curious".

Up next: a second PD gig on an episode of BBC4's Britain Through A Lens: The Story of British Photography.
Rhe-an Archibald
28
Assistant producer
The Last Leg
The production team on Channel 4's The Last Leg have been tested by a particularly tumultuous news cycle this year, but Rhe-An Archibald arrived at Broadcast's photoshoot unflustered the day before the series was due to wrap.
The producer of VTs and sketches on the satirical show struck gold with her inspired idea to film Labour Party leader Jeremy Corbyn stepping out of a white Bentley in a fur coat and tuxedo, which was plastered across the national press.
It was one of many thoughtful touches Rhe-an brings to the VTs, each of which are shot the day before the live record, building on her experience in a similar role on Alan Carr's Specstacular.
"Rhe-an's sharp mind, strong editorial judgement, comedy and critical faculties always mean that every shot is covered and each funny idea will turn into a hilarious one when she's methodically thought it through and added her flourishes," says commissioning editor Syeda Irtizaali.
"When it comes to comedy and sketches on fast turnaround, coupled with intelligent research in a high-pressure topical atmosphere, she's the best there is."
This summer, Rhe-an has helped to take the show to a new level with its daily pre-watershed shows at the Rio 2016 Paralympics. With this, and BBC Daytime and BBC Entertainment co-funding a quiz format she has devised, the future is hers for the taking.
Sophie Wright
28
Production manager
Dragonfly Film and Television
Following a two-year stint as production co-ordinator on The Apprentice and its spin-off You're Fired!, Sophie Wright arrived at Dragonfly to take her first junior production manager credit on Channel 4 fixed-rig show The Hotel.
Clearly impressing her news bosses, she was promoted to production manager on another C4 format, The Auction House, and helped shape series one of Channel 5's The Great British Benefits Handout.
Now Sophie is taking on her highest-profile show to date: BBC1's upcoming Ambulances: Life And Death On The Streets, a three-part observational documentary following the London Ambulance Service.
Dragonfly head of production Yvonne Bainton says she wasted no time in promoting Sophie, believing her to be a born leader whose energy and enthusiasm inspires the teams she works with.
"Sophie has a real talent for people," Bainton says. "She is able to spin a lot of plates and keep extremely calm and her natural instinct is to analyse when any problem or question arises and come up with a creative solution. She will spot an issue on the horizon before it develops into a crisis and she has the tenacity and patience to holdout for the best outcomes in negotiation."
Tommy Turnbull
25
Assistant producer
Studio Lambert
Fans of the Moffatt family on Gogglebox have Tommy Turnbull to thank – and producer Studio Lambert for spotting his talent at a young age. Tommy sandwiched his film and TV degree at Northumbria University with placements at the All3Media-owned indie before moving into post-production.
When Studio Lambert director of factual entertainment Tania Alexander was putting a team together for Gogglebox, she sought to track Tommy down, remembering him as "a natural telly person".
His tenacity was rewarded with a swift series of promotions: from production assistant in series one to junior researcher to series two and casting researcher in series three.
"Tommy's bright, he won't give in until the job's delivered and the standards he sets himself are extremely high," says Alexander. "He's always on the road, somewhere in the country, determined to crack a challenging brief."
Tommy has, she says, unearthed "some unbelievably great characters" for my new BBC comedy series, and cast and self-shot a proof of concept tape for another ambitious BBC project. He is talented, smart, and funny and probably one of the hardest working people I know. Without a doubt he's going places."
Lucy Curtis
28
Producer
Shine TV
As a key figure in two of Channel 4's biggest and most innovative formats of recent years, Lucy Curtis is proving to be one of the most talented factual entertainment producers of her generation.
Lucy started on Hunted as one of two researchers, but finished as a producer after spending four months with the series producer honing the idea in funded development and then securing the commission.
"Without Lucy, there would be no Hunted," says Shine TV creative director Tim Whitwell. "She had a unique vision for the show and she transferred it to the screen. She knows instinctively what, and who, people want to watch. She's whip-crack smart, an incisive storyteller who knows how to find great characters and build a narrative around them."
As digital researcher on series one of The Island With Bear Grylls, Lucy developed, pitched and helped to produce six online videos and devised a multiplatform quiz, before moving on to the show itself to help cast series two, the first to feature both men and women.
"It's always wise to take Lucy to pitches because she blows the socks off comm eds," says Whitwell. "Whenever she is on my team, I breathe a huge sigh of relief, because I know she will sort out the wave upon wave of problems that plague big productions. She knows how to handle the decisions that matter and she can take the pressure."
Impressed? Whitwell has one final message to rival indies: "Hands off her – she's ours."
Daniel Walker
25
Head of drama development
Merman
When Sharon Horgan and Clelia Mountford were looking for someone to take charge of drama development at Merman, Sky put forward Daniel Walker. The former development co-ordinator at Sky Drama, who had worked closely with executive Jo McClellan on The Last Panthers and The Tunnel: Sabotage, came highly recommended for the role.
Further proof came in the job he had taken in between: as a development executive at production and management firm 42, Daniel had bagged a script editing role on major BBC/Netflix co-production Watership Down, as well as two further projects in development.
At Merman, Daniel's task is to build drama up from scratch. As far as Mountford is concerned, he has hit the ground running with an encyclopaedic knowledge of writers and eye for new talent.
"Daniel is forensic in his note-giving and has abundant enthusiasm for storytelling, a great sense of humour and brings a welcome critical dramatic eye to our existing comedy projects," she says. "His youthful looks belie his wealth of experience and his love of stories infects writers, commissioners and producers alike."
Victoria Musguin
27
Producer
Top Hat TV/Optomen/Raw TV
Victoria Musguin knew she wanted to work in TV from the age of 12 – and wasn't going to let her working-class background or a lack of connections hold her back.
She won the new director award at the 2012 Al Jazeera International Documentary Festival for her final university film, a documentary about the first Afghan national to be accepted to the University of Oxford.
Driven by a sense of injustice, Victoria has been a researcher on RTS Award-winning doc Lessons In Hate And Violence, opened eyes to the UK slave trade in Arrow Media's Cutting Edge: Slave Britain and negotiated access, set up taster tape shoots and written treatments as a development assistant producer on the Broadcast and RTS Award-winning BBC3 series Reggie Yates' Extreme Russia. She's now producing BBC3's Life And Death Row-inspired series Love And Hate Crime for Top Hat TV.
"You can trust Victoria to be an expert on any given subject within 24 hours," declares Raw TV head of development Jack Bootle, who has worked with her on BBC2's upcoming Conviction.
"She has a film-maker's eye for a story, a journalist's skill on the phone and never takes no for an answer. Her doggedness and enthusiasm in the face of adversity never fail to impress me."
Having been mentored by BBC News controller Fiona Campbell and BBC2 head Patrick Holland, Victoria is now herself mentoring three female undergraduates from disadvantaged backgrounds.
"Victoria is hugely talented, tenacious and self-motivated," says Holland. "In 10 years, she will be series producing major projects or working in commissioning."
Sophie Proctor
26
Development researcher, Love Productions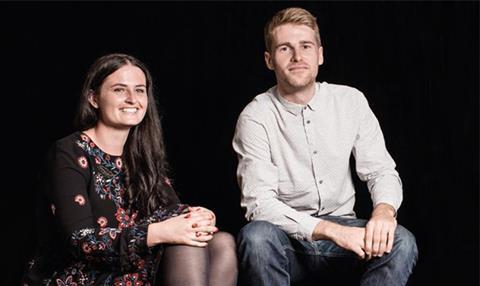 Tennis's loss is TV's gain. Retiring as one of the top young players in the UK following an injury, Sophie joined Love as a runner and PA to executives Richard McKerrow and Kieran Smith.
And as TV boot camps go, it would be hard to beat Benefits Street series two. Survive the media assault of that series, in which the production itself became part of the show, and you can survive anything.
In her first researcher role, Sophie's tenacity in dealing with one of the hardest access jobs in television impressed her bosses at Love. Local to Stockton, she pretty much single-handedly cast Kingston Road for the series and became the bedrock for all the contributor relations.
Sophie also worked on Love's Famous, Rich And Homeless and is now taking the learning from these shows to the indie's major new BBC2 constructed factual series Muslims Like Us.
"Sophie has raced ahead of people with more experience," says Smith. "It's not often that you come across someone with a natural instinct for what a programme needs and a knowledge of how to get it. She is likely to develop into a brilliant film-maker, though one could easily see her concentrating on developing the next raft of Love's hit formats."
Louis Mole
27
Development producer, October Films
Just two years after joining October Films as a researcher, Louis Mole has become a key figure in the factual indie's New York office, pitching to major networks and taking development producer credits on some of its biggest shows.
Impressed by his intuition, energy and hunger to succeed, October soon tested him by sending him overseas to secure access to often hard to reach people and places. Louis quickly became the go-to guy for filming developments and editing sizzle tapes.
Over the past couple of years, he has been a development producer on the History Channel's Pirate Treasure Of The Knights Templar and National Geographic's Mygrations and is now developing a 10-part series for MTV and an eight-part Lifetime series for next year.
Louis' CV points to an eclectic skillset that includes orchestrating the promotional strategy for BBC Storyville/PBS's Sundance award-winning documentary The House I Live In, directing a backstage doc for a Jack Whitehall DVD, and becoming director of photography on Make Productions' 13-part series Serial Swindlers.
"Driven and passionate, Louis' instinct for honing breakthrough ideas into desirable formats for male, female and family audiences makes him a rare all-rounder and an invaluable cornerstone of our rapid growth here in New York," says October Films US head of factual Chris Muckle.
Ruje Yasmin
28
News editor, ITV News Meridian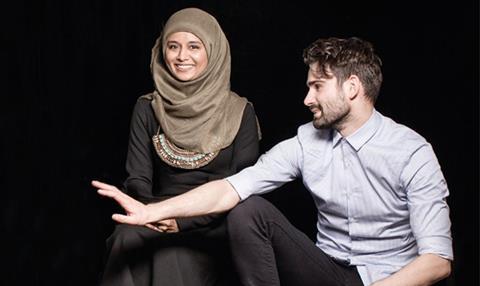 Ranked in 2014 as one of the top 50 most influential Bangladeshis in Britain, Ruje Yasmin has achieved newsroom seniority at a remarkably young age.
Described by ITV Meridian head of news as the "highly committed, very creative conductor of the daily newsgathering orchestra", Ruje shoots her own stories, curates the news website and runs the newsdesk.
She also co-ordinates all of the behind-the-scenes activity – from deploying reporters to getting crews, trucks and drones in place – that powers the daily news cycle.
Since joining ITV News as a trainee in the West Country five years ago, Ruje has worked her way up from production journalist, when she was the first ITV News reporter to appear onscreen wearing a hijab, to her current news editor role.
She is also the main contact for ITV's national news bulletin and Good Morning Britain when stories break in her patch, including the general election and the impact of the migrant crisis in Calais on the South of England.
"It's rare that ITV News trainees acquire the newsroom skillset quite as seamlessly as Ruje," says Good Morning editor Neil Thompson. "Her emerging aptitude for leadership should also be watched, encouraged and nurtured. A natural leader, she commands the respect, attention and admiration of her much older editorial peers."
Michael Philo
26
Development executive, BBC Studios
Since gaining a first in biological anthropology at Cambridge, Michael Philo has helped bring all manner of tales to the screen.
His work on Keo Films' Exploring China and Welcome To India and Raw Cut's Smithsonian doc Kennedy's Suicide Bomber brought him to the attention of Ana de Moraes and Damon Pattison at the BBC.
Joining the corporation's Development Central unit as a development AP, he worked on BBC1 science commission Tomorrow's Food, BBC2 format Food Detectives and BBC Earth's forthcoming Human Zoo.
Michael became the sole development producer on projects for presenter Michael Mosely, who describes him as "energetic, enthusiastic, committed and prepared to go the extra mile".
Promoted in March to development executive and running his own specialist factual slate with factual teams across the BBC, Michael helped develop new BBC2/BBC Worldwide series The Cabin.
"Mike has the unique ability to turn his hand to any project across every genre and attacks each of them with the same enthusiasm and energy," says Pattison. "He writes, shoots and edits imaginatively, intelligently and intuitively. His can-do attitude, coupled with a ridiculous amount of curiosity and initiative, make him the ideal development person."
Kerfuffle TV MD Steven D Wright, who worked with Michael at the BBC, adds: "His sharp brain is so clever it is breathtaking – yet he remains humble and fun and able to turn his focus from high level scientific breakthroughs to a fun food idea or features format."
Ross Brandon
28
Co-founder, Electric Robin
Almost four years ago, aged 25, Ross Brandon made the leap from runner to producer director (PD) after co-founding Electric Robin, a company specialising in short-format branded films and VT packages for British TV shows.
The entire look and style of ITV2's The Almost Impossible Game Show is down to the company, with Ross, as a PD on the show, engineering a deal with Arri to supply the UK's first Alexa Mini, and more of its Amiras than on any other show.
The company was acquired by Endemol UK, making him one of the youngest label MDs within the group and opening the door to further PD credits on shows such as Michael McIntyre's Big Show, The Last Leg and Bruce's Hall Of Fame.
Alongside this has been a thriving sideline in directing branded content and live fashion shows for the likes of Vogue, Penguin, Ted Baker, Investec and Superdry.
"If every production had a person like Ross, all TV output would be 25% better," says Electric Robin creative director Kevin Batchelor. "Having the self-confidence to grow his business, in an organisation that could easily have overwhelmed others, is testament to his strength of character."
Athena Stavrakis
29
Assistant script editor, Red Production Company
Prior to her arrival at Red, Athena cut her teeth on Downton Abbey, Black Mirror, Humans, Spooks and Grantchester – a clear indication that she had been learning from the best in the industry
Her first role at Red was as assistant to director Mark Tonderai on Sky 1's The Five, when her talent for creative problem solving led the company to offer her an assistant script editor role.
There was a catch – she would be working on two big drama series, one in Cardiff and one in Manchester at the same time. Athena was unfazed and she became the main liaison between the script department and the production team on ITV1's Paranoid and series two of BBC2's Ordinary Lies.
"I've worked with few people who move as easily between development and production," says Red creative director Caroline Hollick.
"Athena's script judgement is always astute and she deals with both writers and production with diplomacy and thoughtfulness. She inspires confidence."
Hollick predicts big things for Athena: a script editor role is within her reach and, in time, she expects her to become a highly sought-after creative producer.
Molly Sayers
27
Producer, First Dates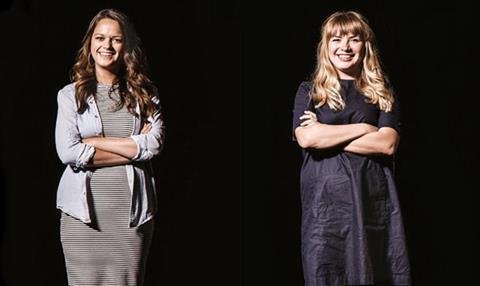 "Molly is one of the best producers I have worked with in 20 years," declares Celebrity First Dates series producer Mark Henderson, who confesses he was surprised when he learned of her age. "She has the skills and gravitas of someone who's been in the business much longer."
Molly's rise on Twenty Twenty's dating format First is testament to this. Joining First Dates aged 24 as an assistant producer on series three, she was promoted a year later to casting producer on the Bafta-winning fourth series and then producer on series five.
Her role as producer involves running the restaurant floor during filming, assisting with casting, commercial deals, compliance, assisting in the edit and consulting on the format worldwide – plus establishing the show's Twitter presence and its first use of Periscope.
Molly's path to First Dates takes in a host of researcher credits on Come Dine With Me, The Undateables, This Morning, Coachtrip and fellow Twenty Twenty formats The Love Inspectors and How Not To Get Old. While she earned her assistant producer stripes casting the families on RDF's Eat Well For Less?.
Casting producer on that show Lynsey Kent observes Molly's rise from "tenacious newbie to a well-rounded and seasoned producer".

"Molly is as comfortable interviewing a family about their eating habits as she is asking a well-known celebrity about the usually private intricacies of her love life," she says.
Gussy Sakula-Barry
27
Shooting producer/DV director, The Garden
Gussy Sakula-Barry was hired as an assistant producer on The Garden's upcoming Channel 4 series The Mosque, but such was her input into the production that she was swiftly promoted to producer – and assumed Paddy Wivell's producer director role when he went into the edit.
Gussy has been "mission-critical" to the series, says executive producer Zac Beattie, which demands the kind of sensitivity she demonstrated on an episode of Swan Films' Grayson Perry: All Man, which she cast and associate produced an episode on male suicide featuring bereaved families and survivors.

Indeed, Gussy has spent the past couple of years notching up associate producer credits on docs tackling a range of subjects, from casting a film for Rare Day about child cage-fighters to The Garden's 24 Hours In Police Custody and a single about cleaners for BBC2's Modern Times.

On The Mosque, Gussy is developing her shooting skills on the C300. She is also in talks to make a First Cut for C4.

"Strategic, mischievous and hugely committed, she's kept a smile in the face of adversity, helped make the impossible seem possible and built amazing relationships with contributors that have delivered more than they would in other hands," says Beattie.

"Gussy is a go-to for directors who want someone special alongside them, who will add value to their films – but she may soon be snapping at the heels of those same directors."
Nick Gates
26
Researcher, Icon Films
Some years ago, Nick Gates wrote to Sir David Attenborough for advice on how to get into natural history film-making. The wildlife veteran's response is unrecorded, but this April, Nick found himself watching Sir David narrate the nine short environmental films Nick had directed for the Whitley Fund for Nature.
Zoology graduate Nick is as steeped in nature as his hero, spending every free weekend building nest boxes and rigging cameras in the wild, while producing and presenting his own videos for Facebook and YouTube, including current projects Deer Diary and Wild Watch.
Nick "lives and breathes" his subject, says Icon Films executive producer Owen Gay. "His passion for the subject matter is infectious and he brings real depth to his research and input."
In 2014, Springwatch came calling and he took on multiple roles: story developer, remote camera operator and presenter and interviewer on live broadcasts.
Since then, Nick has worked at Icon, developing more than 20 natural history and specialist factual VT inserts for The One Show, as well as directing a film about adders' mating dances. He also develops natural history shows for domestic and international markets, cutting tasters and talent reels. Icon Films creative director Harry Marshall describes Nick as "an all-rounder".
"Nick is methodically working his way across all the disciplines, from shooting to editing and presenting," he says. "I am quite sure that before long, Nick will be directing, or perhaps even presenting, a landmark natural history series."
Louise McGregor
28
Producer
Burning Bright Productions
Whether you need a Lamborghini in the middle of the desert at two hours' notice on a bank holiday, or want to organise a flashmob in a Filipino prison before lunchtime, Louise McGregor is the producer to call.
So says Philip McCreery, series producer of Burning Bright's International Emmy Award-winning Sky 1 series 50 Ways To Kill Your Mammy. Louise, who started as an AP on series two, is the "linchpin" of the format, he asserts.
"Louise's comedic brain never stops ticking with ideas," he marvels. "She has a gritty determination to make anything happen, no matter the notice or the budget, and her access negotiation skills are instinctive and fearless."
After working on Channel 5's Extreme Fishing With Robson Green at IWC Media, and Endemol's Supersize vs Superskinny for C4, Louise has become a shining star of 'funny factual', tracking down Romesh Ranganathan's Sr Lankan family using a few addresses and uncertain phone numbers scrawled in the comedian's mum's address book, for Rumpus Media's BBC3 series Asian Provocateur, and staging hidden-camera stunts and writing and directing sketches for Henning Wehn on Rumpus' Channel 4 series An Immigrant's Guide To Britain.
Burning Bright managing director Clive Tulloh predicts big things for Louise. "She is exceptionally good with both on-screen and off-screen talent," he says. "In ten years' time, I expect her to be heading up a department or commissioning internationally popular fact ent."
Candace Davies
29
Assistant producer, Nine Lives Media
A Fine Arts graduate who has worked as an art educator, photography teacher and video artist, and whose work has been exhibited in the UK, New York and Italy, Candace Davies has quickly made her mark in factual TV.
With researcher credits under her belt on shows as varied as Celebrity Super Spa, Jo Frost: Family Matters, You've Been Framed and Marvellous Messy Minds, Nine Lives' mental health doc for CBBC, Davies then won two commissions for ITV's current affairs strand Tonight in 2014.
Designer Dogs, an investigation into puppy farming, and Against the Odds, a doc about life for people with learning difficulties, paved the way for her first commission Channel 4's Cutting Edge: The Bailiff Busters, an ob doc following grass-roots campaigners seeking to prevent home evictions – Nine Lives' first-ever film for the strand.
"Candace is tireless and dedicated and has demonstrated the maturity to manage the often demanding logistics involved with this production, and has provided insightful editorial input in developing storylines," says Colin Stone, producer/director of the Cutting Edge film.
Nine Lives chief executive Cat Lewis says Candace marries an artist's flair with a sensitivity to contributor relationships, can be called upon to handle legal and compliance and has started to self-shoot.
"Candace constantly comes up with unique programme ideas, good titles and contributes creatively to the team," says Lewis.
Thomas Popay
27
Assistant producer, Stellify Media
"Tom literally throws himself into every part of development," says Stellify Media joint managing director Kieran Doherty.
Lest this sounds overblown, Doherty stresses that he means the word 'literally' literally. "When Tom was making the sizzle tape that sold Can't Touch This, he pulled on all the personal protection equipment, tested all the games and then threw himself off a two-storey platform to try to touch the car at the end – just so we'd get a better idea of how best to shoot the thing. If that isn't going beyond the call of duty I don't know what is."
Thomas moved out to Belfast to join the indie two years ago, initially as a development researcher who shot and edited the taster tape for the physical game show that helped to sell the format to BBC1 and Fox.
His break came while on the BBC/Northern Ireland Screen Aim High trainee scheme, when he produced a doc that he created and pitched for BBC1 Northern Ireland. His eye for a good format has led to a BBC NI commission for Beauty Queen and Single and his sizzle reel skills helped to sell Solitary to Channel 5.
"Tom's a dynamo – he never stops," says BBC NI commissioning executive Justin Binding. "He can develop, shoot, edit and produce great content. I wouldn't be surprised if he was a commissioner by the time this article goes to print…"
Ben Worsfield
29
Producer, Lucky Giant
At only 29, Ben Worsfield is already one of the longest-serving employees at NBC Universal International Studios, which he joined as a runner straight from university seven years ago. As assistant to Sally Woodward Gentle on productions including Enid, Any Human Heart and Whitechapel, he got a pretty good early grounding.
Having built up the studios' UK radio slate from scratch, he is now co-producing comedy unit Lucky Giant's BBC2 Victorian medical comedy Quacks following a successful pilot. "He was on the project from day one and I can't imagine the show having made it to production without his skill, tenacity and judgement," says the show's creator, James Wood.
Ben has produced 15 hours of radio comedy to date, a highlight of which has been his creative partnership with writer Pete Jackson on two series and a Christmas special on Radio 4's Alcoholics Anonymous comedy drama Love in Recovery, which is now being developed for TV. The pair previously collaborated on Jackson's first script for non-TX BBC studio sitcom pilot Homeboys.
"Ben is well-respected by leaders, commissioners, writers and talent alike and he's a great collaborator," says NBCU International Studios chief operating officer Sarah Cooper.
Lucky Giant managing director Justin Davies adds: "Ben's future is bright, as he understands the globalised nature of the TV business, having worked within a studio, but also the nuances of British comedy. We're rooting for him to be a very prominent producer in the future."
Becky Crosthwaite
30
Senior challenge producer, Love Island
The runaway success of this year's second series of the revived Love Island is due in no small part to the efforts of Becky Crosthwaite. Becky brought all the learnings from her time as senior challenge producer on I'm A Celebrity… Get Me Out of Here! to the same role on the ITV2 show.
ITV Studios creative director Richard Cowles says the challenges bear the hallmark of Rebekah's "wit and sense of fun" and also move the shows' editorial narrative on.
"Becky is one of those rare people who can generate truly original ideas and take them from pitch to reality with an attention to detail that inspires a confidence," he says. "This is especially valued on fast-turnaround reality shows with no chance of retakes. Becky combines all of this talent with an incredible, easy charm that inspires a dedication within her teams that knows no bounds."
At 18, Rebekah was one of 17 people chosen for Granada's first North West Foundation Placement scheme for people from ethnic minorities and went on to work in Learning and Development in ITV News. Two months into an ITV Imagine secondment, she secured a full-time researcher role, which led to shows like Big Brother, Got To Dance and Hell's Kitchen, and a producer role on Chocolate Media show Britain's Greatest Gold Medallists.
Cowles says that it was just two weeks into her trainee researcher role eight years ago that she joined ITV Studios as a development researcher. Ever hungry for the next move, she's now on Creative Skillset's series producer training course. Even bigger things await.
Imogen Barrer
29
Output producer, News at Ten
Imogen Barrer is one of the new breed of 'presenter producers' who have helped to shape the new-look News At Ten.
Supporting Tom Bradby, Julie Etchingham and Rageh Omaar on the pieces they create for the programme, Imogen helps to keep the authentic presenter voice at the heart of the bulletin's coverage of big events. In the past 18 months, this has included fast-turnaround live OBs with Bradby during the Paris Attacks, field producing Omaar's reports on the ground in the wake of the Brussels attacks and taking an output producer role on the road for ITV News' 'Election Battlegrounds' series in the run-up to the general election.
As assistant programme editor on EU referendum night, meanwhile, Imogen's studio skills came to the fore, co-ordinating the production team in the newsroom while being the point of communication between the programme editor in the gallery and the teams at various OB locations, all while overseeing hourly bulletins.
"Imogen is sharp, knowledgeable, dedicated and always keen to explore every possible avenue to make a VT sing for News At Ten," says Etchingham. "The stylish look of our films is due in so small measure to her creativity and skill in production. She has fantastic communication and management skills and, to top it all, she's a truly lovely woman to work with."
Ben Rogers
28
Producer, Tiger Aspect
Tiger Aspect has had a great run of form in recent years with genre-blurring comedies, and most bear the imprint of Ben Rogers. As a development AP and producer in the company's comedy entertainment department, Ben has helped to develop BBC3's Murder In Successville and Dave's Crackanory and he pitched for, won and produced Comedy Central UK's version of Drunk History.
Ben came recommended for his work as a researcher and AP on Talkback's ITV2 series Celebrity Juice and Lemon La Vida Loca. As a development researcher, one of his first original pitches, a stand-up sketch show starring Tom Davis, Nick Mohammed, Katherine Ryan, Adam Riches and James Acaster, won the BBC Fast Formats competition.
BBC2 comedy show Backchat also benefited from Ben's AP skills and he is now developing scripted comedies, including Murder On The Blackpool Express, a single for UKTV's Gold.
"Ben is the perfect example of a modern producer," says Tiger Aspect's head of comedy and entertainment Andy Brereton. "He can create, pitch and produce award-winning ideas while remaining a calm presence, beyond his years. He is a hidden gem and with this array of skills, it seems impossible that he will not become one of the best well-rounded producers of the future."