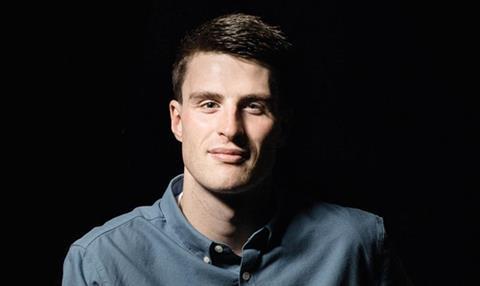 Will Coker
28
Colourist, Encore
High-end drama is one of the most challenging areas of post-production, but Will Coker has swiftly made in-roads on such prestige shows as Mr Selfridge and Death In Paradise, the latter involving making rainy season shoots look like endless sunshine.
Will joined Encore's telecine department as a trainee in 2011, prepping and transferring archive from the BBC, ITN and the British Film Institute. He found his way into the grading department under colourists Jet Omoshebi and Paul Stables, learning his craft until he become a full-time colourist last year. He has impressed in his craftsmanship and ability to keep clients happy, while learning from other departments and taking an overview of the whole post-production workflow.
"Even as an assistant, Will's enthusiasm and professionalism was evident and we came to rely on his amazing skill to always second guess our needs," says Omoshebi. "He's an amazingly fast learner and it was very easy for us to transition him into taking some of our workload and building a healthy credit list."
For Encore director of operations Johnny Whitehead, Will is "living proof that if you have the aptitude, enthusiasm and determination to succeed, you can fill you dreams".
Lauren Andrew
27
Post-producer, The Farm
Lauren Andrew might be a Hot Shot, but she's positively a veteran at The Farm Group, which she joined at the age of 16. Rising through the ranks over the past decade, she has become a hugely in-demand post-producer for some of the biggest shows and events on TV – and beyond.
Building on her work on four series of The X Factor, two of Made In Chelsea, plus such demanding productions as Derren Brown: Pushed To The Edge and 999: What's Your Emergency? and both Sports Relief and Comic Relief, Lauren has been tasked with delivering the workflow and post-production on The Grand Tour, Jeremy Clarkson and co's much-anticipated Amazon series.
What's more remarkable about her CV is that she made a 180-degree switch from drama, having worked as a post-producer assistant on such high-profile shows as This Is England, Downton Abbey and In The Flesh.
"These are two completely different disciplines and she has handled both seamlessly," says The Farm Group director of operations Jack Edney. "Her excellent communication skills are backed with technical knowledge not often seen in a post-producer and she has the rare knack of doing her job with grace and a smile – whatever the hour. She exceeds my expectations on a daily basis. Her future in post has no boundaries."
George Dunne
30
Editor and motion designer, The Connected Set
A gear change in his mid-20s set George Dunne on the path to multiplatform editing and graphics when he left Apple to retrain at Ravensbourne College. An industry placement at The Connected Set got his foot in the door, and he gained his first major credit producing graphics for Channel 4 and YouTube's end-of-year round-up Mashed in 2012 and 2013.
Since then, he has edited London Live's Drag Queens Of London, produced a sizzle tape for Sexy In Sixty Minutes, which was bought in the room by Norway's TV2, and edited All 4's best-perfoming short-form series, Selfie Addicts. Most recentlym he's focused on high-concept gameshows for BBC Taster: last summer's I Am Smarter Than and February's Who Would Play You In A Movie?, a Bafta-backed quiz played by more than 5,000 people in its first weekend.
The Connected Set creative director Jason Mitchell describes George as a "master of the multiplatform" who is plugged into the young generation's habits and behaviours.
"From conception, you can see his creative cogs whirring, thinking about points of reference, colour palettes, the movement and pace of each project," he says. "Our ambition as a multiplatform producer matches George's interests and passions perfectly. He is in such demand that we might need to clone him."
Rebecca Roadhouse
26
Trainee production painter, Emmerdale
The role of production painter can sometimes be seen as a dying out, making it a hard position to fill. Rebecca Roadhouse could help change this, believes Emmerdale head of production Matt Cleary.
Quickly settling into, and transforming, the Yorkshire-based soap's all-male team of carpenters and painters last year, she has, says Cleary, become "a great role model" for the role, while head of art and design Gillian Slight praises her "independence and strong initiative".
Leary adds: "What separates Rebecca from other trainee painters is her extraordinary ability to learn and apply the different paint effects and techniques required by TV drama."
Rebecca joined the production on the Employer Ownership of Skills Pilot Trainee Scheme but was taken on full-time after her six-month placement. Among her recent achievements was a fire stunt in which she produced sets that looked smoke-damaged, a pirate ship and the creation of a foam replica of a stone wall for a stunt.
"Nothing seems to faze her," says supervisory production partner Dave McMahon. "Whether signwriting, painting backcloths or other scenic paint techniques, she just gets on with it."