Securing investment and building a business aren't skills that always come naturally to creatives. Advisers and indie founders offer Donna Taberer their tips for success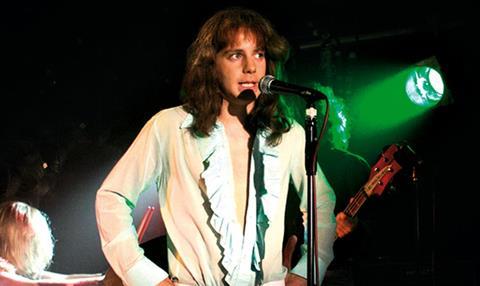 The creative industries are riding a massive boom. But it might not feel like it for those running small indies or considering a start-up. Running a small company, trying to win new commissions and keeping quality high is hard enough. But how do creatives get the best independent business guidance?
THE FIRSTWAVE INDIE
Alex Graham
Founder, Wall to Wall; consultant
What most surprised me about setting up a company is how all-consuming it can be. It can take over your life, if you let it. You have to be in charge of everything – not just paper clips but burglar alarms, loo rolls and much else besides. I have enormous respect for anyone who runs a small business.
I was lucky. Early on, a management consultant friend was willing to give me cut-price advice in return for an office and some tips on how to be a film producer. Good business advice – as opposed to a lot of the crap peddled at business schools – is like gold dust.
The key to success in business is to hire people more talented than you, and then delegate more than you are comfortable with.
Once we started to become successful, we got over-confident. We expanded the core business and then didn't get the orders to pay for it. We ended up making a raft of people redundant, which was horrible. Keep your core overheads as small as possible. No one is immune from the business cycle.
It took a long time – almost 15 years. Like one of those bands that never really sells any records but musicians say they listen to, we made lots of award-winning programmes but nobody watched them. The 1900 House put us on the map as a company that could make innovative, popular programmes, but New Tricks and Who Do You Think You Are? were the real game-changers.
My advice? Same as it ever was:
● Don't compromise on quality control. Any fool can be the cheapest; it takes something special to be the best.
● Treat your employees like human beings – and not just because they will stick around and do good work. Do it because it is the right thing to do.
● Enjoy yourself. It's the best job in the world.
THE ADVISER
Victoria Powell
Co-founder, V Good Films; founder, Indielab
When you are growing a fledgling indie, one of the hardest things is keeping the wheels turning while you are in production. I made loads of mistakes and I'm glad I did. It helped me see what to do better next time. TV people are generally quite upset by the idea of failure and mistakes, but in the tech sector, it's part of the journey.
I set up Indielab because I wanted to give indies the kind of access to investment we would have found useful at V Good. So many indies either struggle to grow on their own, or strike deals with umbrella organisations that essentially take all their rights.
These deals may seem like an easier option at the time – and they do work for some. But while it might make for a comfier office, many of these deals are punitive for producers, clipping their wings too early.
Emerging indies today stand every chance of doing as well as their predecessors if they can retain their rights and scale their business.
Indielab will give exciting and talented indies the network, skills, confidence and knowledge to succeed. We'll provide support and advice from more than 30 industry experts – successful founders, distributors, agents and legal and business specialists – to help producers fast-track their business and understand what will give them the edge and how to access investment for growth.
It's natural for indies to look within the industry for investment. However, there are more options than many TV producers might be aware of. We want to open the doors to those additional routes to investment of up to £2m to help indies unlock their potential and succeed.
We want to open up the angel investment market to the TV sector. It has grown significantly and invested £1.5bn last year, much of which flowed into the tech sector. It's high time the TV and entertainment industries made inroads into that market and attracted some of that money. ­
THE PITCH ADVISER
Stephane Oury
Senior investment adviser, media and technology, YB Ventures
The TV market is large, stable and growing, especially in key 'seed' countries like the UK. But the billion-dollar question is: what makes a company investable? First and foremost, there has to be a business model: who will acquire the content being created? Do you have key relationships with broadcasters?
Then, what does the team look like? Are you sure that the people around the table will be able to face the difficult times and take tough decisions? Can the management team work together and be driven by business needs rather than personal or emotional issues?
Often a company is started by a group of friends. But business is not about friends, and that can cause issues. Does the team have the right balance between management ability, cost control and creative capabilities? Pitching for investment is a business transaction – so explain your company story as a business investment. You have to gain your investors' trust and confidence in your ability to achieve your objective. Show you can manage the creative part, be lean and cost-conscious and achieve financial returns.
Put yourself in the shoes of an investor who sees people asking for money every day. Articulate your difference in a rational and simple way.
A good entrepreneur is naturally optimistic and enthusiastic about their own idea and business. But don't be unrealistic. An investor must ultimately make a decision on an investment by analysing the risk/reward ratio. For them to be convinced by a project, the business has to be able to make a profit without crazy assumptions about the market, pricing or business developments.
You need inside-out knowledge of your own business – your sales, distribution channels, financials and strategy. Have your cheat sheet ready.
Be objective about your weaknesses and how you will address them. Don't focus only on what you see as good in the business.
Preparation is key. Be clean with your accounting, tax and legal management, and keep a due diligence room using a simple tool like Dropbox or Google Drive so you can share elements with investors easily.
THE INVESTOR
Jenny Mooney
International trade adviser, UK Trade and Investment London
Companies tell us that access to finance takes up their time when they want to be focusing on developing and producing content.
All start-ups must understand fully their unique selling point, both domestically and internationally, and be realistic about their sales revenue targets and the number of projects they can expect to have commissioned.
Be active on social media. Expanding your network of contacts is only ever a positive thing as you can learn from industry peers, competitors and buyers.
It's easy to forget that the UK stands out in terms of creativity and technical expertise. Overseas buyers really see the value in meeting with smaller UK companies that are flexible, have creative ideas and can work around a project.
That combination of strong creative flair and ever-developing VFX, postproduction and technical expertise is the UK's strongest selling point.
Leverage your rights as much as possible and split them across different territories (for example, don't sell rights for the Americas as a whole, but split them across the US, Canada and Latin American). What is classed as old content in one market may have a new life cycle in another.
THE INDIE CHAMPION
John McVay
Chief executive, Pact
After a period of consolidation, there is still a place for small indies – a healthy mixed ecology in the UK independent sector is vital, both for creativity and for continued growth.
Low barriers to entry for TV production companies, strong terms of trade and additional routes to finance are all important factors in the on-going health of our sector.
Indies tell us they are spending more on development and have to find new ways to fund productions, including co-pro deals and deficit financing. This is much harder for small indies that might lack the investment and resources.
If indies want to take on investment and grow without handing over their rights, their choices are limited. Accelerators like Indielab offer a third way. Alternative sources of finance for the indie sector are a welcome addition.
THE START-UP
Sanjay Singhal
Founder, Voltage
The toughest part of starting up an indie was the process of raising funding. I knew we'd need some initial investment to help kick-start the business, but I had no idea how to go about securing it.
It was amazing to see how just a couple of key individuals were instrumental in opening doors to people and companies that are very keen to buy into the right start-ups – such as, in our case, Channel 4. But I wish someone had told me how hard the fi rst year would be. It was much tougher to win commissions from a standing start than I, naively, thought it would be.
To others, I will say this: it will take longer to be in production than you're currently planning for. Allow for a year before your first major commission and budget accordingly. Do whatever you can to kick-start those development conversations before you launch.
Broadcast's first Indie Summit, addressing many of these issues, will take place on 17 March. More details soon via broadcastnow.co.uk