With the Women's World Cup in full swing, Women In Football director Jo Tongue explains what needs to happen for the women's game to continue to prosper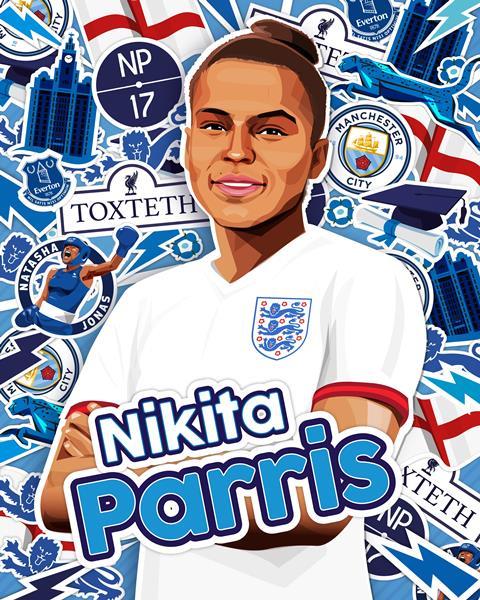 After years of false dawns, there is a feeling that 2019 is about to become a huge year for women's football. Record-breaking attendances, high-profile sponsorship for the Football Association Women's Super League (FAWSL) and attention-grabbing use of social media have all combined to demonstrate the upward trajectory of the women's game in the build-up to the current World Cup.
But there are still many questions to answer about sustainability, professionalism, wider awareness and sexism, that will need to be resolved in the coming years if the game is to capitalise on the strong position it currently finds itself in.
Attendance
In March, 60,739 fans filled the Wanda Metropolitano to see Athletico Madrid and Barcelona clash, breaking a 99-year-old women's football attendance record. A week later, Juventus broke the Italian national record when 39,027 saw a top of the table clash with Fiorentina in Juventus women's first game at the Allianz Stadium.
While this makes for headlines and impressive photos, detractors will still point out that many of the tickets were given away for free. But this is missing the point of these promotional events, as many schools and clubs will have benefitted from free tickets, helping to inspire young girls to become the next generation of sportswomen.
The only way you are going to be successful as a sportswoman is if you have someone you aspire to be. If you can't see it, you can't be it. When I was growing up we didn't have that. It wasn't normalised.
While interest and attendance at showpiece events remains high, the promise of the FA Cup final breaking the UK's own attendance record, set at 53,000 in 1920, failed to materialise. Much of the blame for this has fallen at the feet of the Premier League, which did little to accommodate what should have been another record-breaking event. Despite both men's teams agreeing to change the kick off of their match, the Premier League refused to move West Ham's Premier League game to 12.03pm, giving Hammers fans a dilemma or very little time to get to Wembley.
Phil Neville has called for English clubs to open their doors to more women's matches and the FA are in talks to make this happen next season. The FAWSL will have the Manchester derby and the North London derby for the first time next season, creating four matches ideal for larger venues. However, while promotions and free tickets can fill a stadium, these are still one-off events. For the game to become sustainable, it is important that the number of paying fans increases consistently for regular matches.
Funding
Much of the fanfare about the FAWSL this season has been about the professionalisation of the game. This allows players to dedicate themselves to one job and will improve standards across players and coaching staff. Full time players will not just help the quality of football domestically, but will also improve England's chances in international competition.
This is likely one of the main reasons why new commercial partners have become more interested. The most high-profile of the new sponsors is Barclays with its £10 million deal to become the FAWSL title sponsor. But they are just one of many to announce partnerships in 2019, alongside Budweiser, Lucozade and Boots.
World Cup sponsors Visa Europe have also pledged support for the women's game by investing an equal amount to that which was spent on the men's 2018 World Cup. Visa Europe said: "We will play our part in ensuring the women's game gets equal standing, recognition and appreciation as the men's game – because it's about time."
While this is certainly progress, many women's clubs in the UK are still funded as a loss leader by the men's teams. This is not an issue for larger clubs, but smaller teams may begin to struggle with the increased financial demands of a fully professional club.
We lost Sheffield FC and Doncaster Bells from the Championship last summer for financial reasons, and Yeovil more recently. These are teams which have been massive in women's football for years, and you have to worry about the sustainability of teams like Birmingham and Reading, which are funded by clubs in the Championship.
The main positive from the 'deal for all' is in the marketing Barclays can give to the FAWSL. Hopefully this will mean sponsorship and commercial investment, and TV revenue once awareness and gates increase.
Funding is certainly a positive step, but to ensure a sustainable future, this has to be the first of many multi-million-pound sponsorship deals.
Media Coverage
The quality of media coverage offered to women's football is essential to the growth of the game. The Women's World Cup is amazing, and if the Lionesses continue to progress, we will all be into it. But you've got to build up those characters. We all care about Phil Neville because we know him, so you're already invested in him. But lots of the female players can still walk down the street and not get noticed. That would never happen to a male England player. We have a responsibility and the media have a responsibility to promote these players and athletes so that people know who they are.
Gaining attention is key to building this awareness, and efforts to do this were demonstrated with the announcement of the England Women World Cup squad. Rather than a press release, 23 celebrity fans each announced a squad member on social media, turning the announcement into a day-long social media event. The announcements began with Prince William and included stars of sport and entertainment including David Beckham, Raheem Sterling, James Corden, Ellie Goulding, and Emma Watson.
Head coach Phil Neville said at the time: "We wanted each player to have a special moment when their name was revealed. We have to make these players visible; we want everybody around the world to buy in to what will be the biggest Women's World Cup of all time."
In addition to the added attention of the unusual announcement, the FA estimate this put the Women's team in front of a combined 170 million celebrity followers.
Punditry
Despite the many positives, a large number of news stories around women's football are often linked to incidents of sexism and abuse. Even with 140 caps for England (more than any man has ever achieved) and being a regular pundit for the BBC and Sky, Alex Scott says she still receives sexist abuse every day on social media.
But she is determined to normalise female pundits. "We'll get to the stage when I'm not regarded as a female pundit, I'm just a pundit," said Scott.
If you don't normalise it by covering women's sport as you would men's sport, then people think it is alien. It is about visibility. If you go to men's football as a young woman and you see a woman sitting on the bench in a coaching capacity, it becomes normalised. Clubs are doing this in another way by dropping gender from their names. Arsenal, Chelsea, Spurs, West Ham and City all train at the same facilities as the men. It is about women's involvement in the game becoming the norm.
In a piece for Harrod Sport, sociology Professor Kath Woodward of the Open University noted how difficult this change can be in sports that are entrenched in masculinity. "Years ago, people said that women couldn't box because 'what if they cry or want to have babies'. But with the rise of stars like Katie Taylor and Nicola Adams, women are taken seriously in the sport, and the inclusion of boxing in the Olympics has generated serious commentary."
Football is going through that same transition, and it could be that women's watershed moment could well come as a result of the Women's World Cup.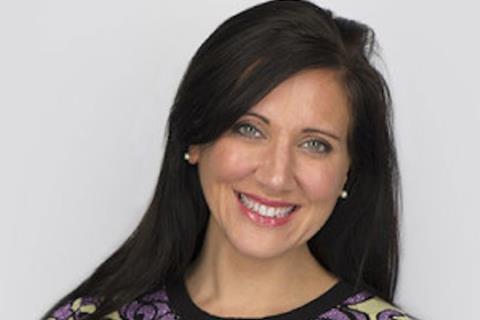 Jo Tongue is director at campain group Women In Football