Manchester post-production facility Hullabaloo Studios is to be wound up resulting in the loss of eight jobs.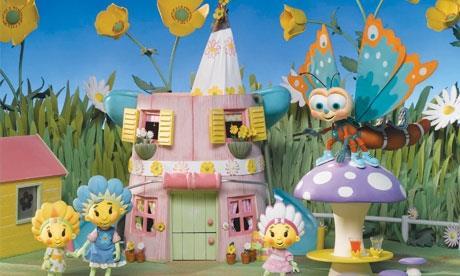 The owners of the Altrincham-based firm took the decision this week but were unable to disclose the reasons behind it.
A spokesperson said: "The decision has been made to take the company into liquidation. I can't say why we've chosen to do it at this time but we're working hard to secure a future for the Hullabaloo staff. We're hopeful that what we've created will live on in some form."
It is understood that staff will continue to work on current projects, including Raa Raa the Noisy Lion, for Chapman Entertainment and McKinnon and Saunders which is due to air on Cbeebies next year.
Hullabaloo was set up in 1996 by dubbing mixers Darren Cox and Simon Hall.
The company started out as a sound post-production facility but added video capabilities in 2008 when it relocated from Cosgrove Hall's building in Stockport to its current office in Altrincham.
Hullabaloo credits include Roary the Racing Car and Fifi and the Flower Tots for Chapman Entertainment, Bob the Builder for Hit and Postman Pat for Cosgrove Hall.
The company is currently short listed for an RTS North West 'Best Post Production (Craft)' award for its work on Peter Kay's Children in Need video.
Hullabaloo is the second Manchester-based facility to close this year following Red Vision's decision to fold its Studios company. Red Vision VFX continues to trade.