British producers could lose millions of pounds of European funding and access to European co-productions once the UK leaves the European Union.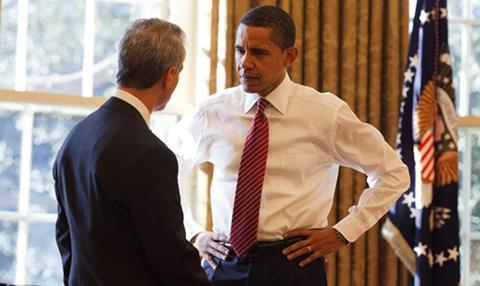 Indies will also be hit by logistical issues relating to filming in Europe and hiring crew. However, the high-end tax credits could be extended following the UK's exit.
British drama and factual indies will no longer have access to funding from the EU's Media Desk, which is part of Creative Europe.
Warp Films, for instance, and its co-pro partner, French indie Haut et Court, received €1m (£770,000) from the EU for Sky Atlantic heist drama The Last Panthers.
BBC2's four-part documentary Inside Obama's White House, which was produced by Brook Lapping, received €300,000 (£247,000) from the same fund.
Danny Fenton, chief executive of Zig Zag Productions, said Brexit would be a disaster for the international co-production market.
"Co-pros with European broadcasters will become more difficult and any EU development funding or any projects supported by the European Broadcasting Union are likely to disappear," he added.
The move could also have a major impact on UK super-indies. All3Media operates German production group MME Moviement, Endemol Shine Group has production entities across the region, and Fremantle Media, backed by Germany's Bertelsmann, owns indies across Europe.
"As an international company with a strong presence in the UK and elsewhere, Britain's impending exit from the EU raises political and economic uncertainties for us all," Bertelsmann noted in a statement. "Irrespective of the Brexit decision, the UK, our fourth-largest market, remains very important to us… we will continue to invest in its businesses there."
The abolition of free movement could have far-reaching consequences for production.
John Enser, partner at law firm Olswang, said: "Production companies are likely to be hampered with extra arrangements regarding travel, work visas and related tax and accounting considerations."
One positive, however, is that the UK could extend its high-end tax credits, which cover film, drama, documentaries and kids' shows, after Brexit.
"The UK tax credits could be made even more attractive and competitive as a result of Brexit," said Charles Moore, fi lm and TV partner at law firm Wiggin. "The UK will no longer be subject to EU state aid rules, which means that there will no longer be the need for a cultural points test or a cap at 80% of the production budget."