Stephanie Mavropoulos and Carrie Pennifer promoted to newly-created positions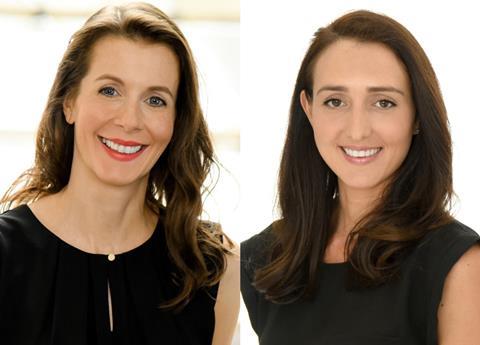 Arrow International Media has promoted two execs to newly-created heads of production roles.
Longstanding execs Stephanie Mavropoulos and Carrie Pennifer will oversee Arrow's slate of international programming, working across Arrow Media (American Monster) and high-end and feature docs arm Arrow Pictures (I, Sniper).
Mavropoulos and Pennifer will have their own slate spanning factual series, feature documentaries, films and podcasts and will report directly to managing director, Iain Pelling.
Mavropoulos joined Arrow at its inception in 2011, and has led its production teams for over a decade. During her time at the company, she orchestrated returnable high-volume series including Investigation Discovery 20-parters of American Monster, See No Evil and Body Cam.
She works across Arrow's flagship feature-length crime series, Mind of a Monster, Channel 4's two-hour event doc Live From Space and National Geographic and BBC2/Smithsonian co-production 747: The Plane That Changed The World.
Pennifer joined Arrow in 2012 as production manager on Discovery series Ultimate Warfare and shepherded series and singles including three-series Ultimate Airport Dubai for National Geographic before being made production executive in 2016. She has worked across the entire slate of projects overseeing up to 70 hours in production simultaneously as well as those in development.
Their appointments strengthen Arrow's senior management consisting of co-founders Tom Brisley, John Smithson, and Pelling.
"Production is the beating heart of Arrow and works side-by-side with our creative team. It enables us to make over 100 hours of high-quality content every year, and this number is growing," said Pelling. "These new roles will enable us to accelerate the growth of the business, innovate and find new ways of doing things, and better navigate the changing landscape.
"Our investment in production complements our recent investment in technology; both are part of our strategy to continue to be a world-class factual business."
Arrow promoted series producer Stuart Pender and hired development executive Katie Elmes earlier this year as part of its investment plans.