Rory Bremner and Debra Stephenson to front The Imitation Game
Big Talk has teamed up with the producer of Radio 4's I'm Sorry, I Haven't A Clue for an ITV panel show featuring impressionists.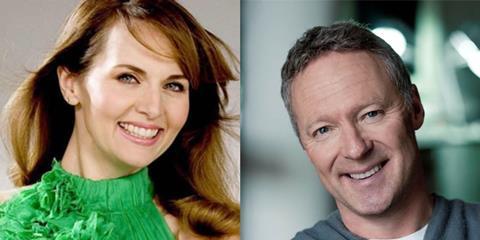 Rory Bremner and Debra Stephenson are the team captains on The Imitation Game, a 7 x 45-minute series hosted by Alexander Armstrong that will be recorded early next year.
Established impressionists will appear alongside up-and-coming talent in rounds that will be performed in character. The teams will provide voiceovers of old news footage and shows and musical numbers that require them to sing one performer's songs in the style of another.
Big Talk will co-produce the series with Random Entertainment, the company co-run by Jon Naismith, who has produced Radio 4's panel show since 1991, and founding member of The Goodies, Graeme Garden. The pair also co-devised fellow R4 panel show The Unbelievable Truth.
Big Talk chief executive Kenton Allen said the show was inspired by the popularity of impressionists on Britain's Got Talent. He noted that in every series he had seen, an impressionist had reached the top five.
The Imitation Game was commissioned by ITV comedy commissioner Saskia Schuster and head of entertainment Siobhan Greene.
We the Jury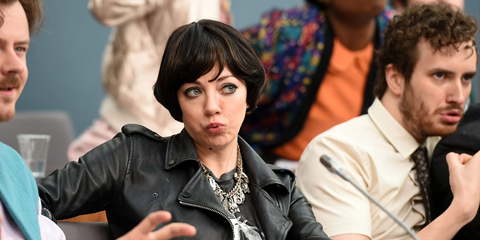 Meanwhile, the ITV Studios-owned indie is developing a US pilot of We the Jury, a one-off sitcom from comedian James Acaster that aired as part of last year's BBC2 season of pilots. The BBC passed on a series after greenlighting fellow pilots Motherland and Home From Home.
Developed as part of Big Talk's first-look deal with CBS Studios, the jury-room comedy is being adapted by Two and a Half Men showrunners Max Searle and Matt Ross and will be co-produced by former CBS entertainment chair Glenn Geller.
Allen, Acaster and Big Talk managing director Matthew Justice are executive producers alongside the US partners.
See this week's Broadcast for a full interview with Big Talk's Kenton Allen and Matthew Justice