Industry support bodies aim to 'make a greater difference together'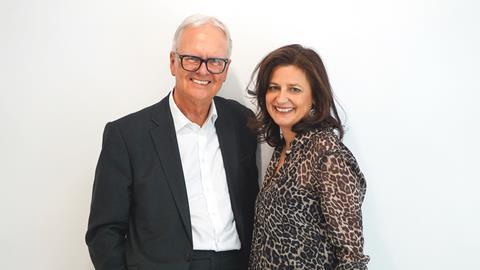 Sector-wide organisations Creative Industries Federation (CIF) and Creative England are to combine, having recognised that they will "make a greater difference together than would be possible alone".
The newly combined outfit will officially launch in Spring 2020, with Creative England founder Caroline Norbury becoming chief executive and CIF chair Rick Haythornthwaite set to chair. Current CIF chief executive Alan Bishop will move into a non-executive role.
The two parties have not yet settled on a name.
The organisations said that joining forces would leave them better placed to bring together SMEs, creators, freelancers and start-ups, while they can represent and champion the interdependent commercial and subsidised elements within the creative industries.
Norbury said: "The enterprises and individuals that make up our creative industries are some of Britain's most valuable assets but despite the opportunities and potential ahead, our sector suffers from unequal access to the support and resources needed.
"We will aim to strengthen the talent pipeline, supporting creative talent at all stages."
The decision to combine comes at a time of concern for the £100bn creative sector over the potential impact of crashing out of the UK without a deal in just a few weeks time.
Indie chiefs spoke to Broadcast this week about fears of losing Creative Europe funding, which could derail the growth of European productions. There are also concerns over talent access and short-term visas.