Broadcast Indie Survey reveals bulk of respondents are in commissioning talks with SVoDs
The vast majority of British indies are in talks about creating content for the FAANGs, as the scale of the global giants' impact on the production landscape becomes clear.
Some 85% of respondents (96 producers) to the annual Broadcast Indie Survey said they are in active discussions with the US operators – up from 70% in last year's survey.
Almost one-third of respondents (33 producers) picked up an original commission from a global VoD service in 2018. In 2017, 21 producers had secured work from one. The volume of activity underlines how integral the new digital players have quickly become to the indie sector.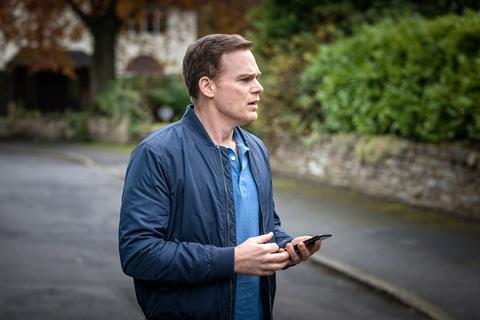 The survey provides evidence of Netflix's continuing appetite for true-crime series, while the breadth of programming that the FAANGs are seeking is also clear: as well as drama, projects in development with UK indies include a physical adventure show, a social experiment reality format and a four-part feature doc series.
The SVoD players were praised by survey respondents for being "clear and quick" with their decision-making, "incredibly supportive and dynamic" and having the "global eyeballs, money and reach".
"They are the hardest to crack but the most straightforward to work with," said the managing director of one prominent factual indie.
Studio Lambert – which is named top producer in this year's Peer Poll – has been a major beneficiary of the SVoD push into the UK.
Its founder, Stephen Lambert, revealed at a Broadcast60 Gamechanger event that Netflix is its biggest customer, followed by Amazon, having sold them social media reality format The Circle and dystopian drama The Feed respectively.
Income from the two SVoDs trumped the amount Studio Lambert generated from traditional broadcasters, including C4, which was its third most valuable client.
Beyond Netflix and Amazon, the other FAANGs are also shaping to play an increasingly influential role. Indies are developing ideas for YouTube, while Apple creative director, Europe, worldwide video Jay Hunt is shortly expected to reveal a number of UK commissions as part of her debut programming slate.
Unclear strategies
However, several respondents called out the "unclear" commissioning strategies of the West Coast giants. "The [SVoD] commissioner relationship is very new and not nearly as well-known a system as the traditional broadcasters," said one comedy indie boss.
Elsewhere, about one-third of respondents said that uncertainty around Brexit is having an impact on their business. The bulk of these are assessing the knock-on effect on the international co-pro space and their own investment in development.
"International spend is on hold," said one factual producer. "There is uncertainty about new regulations, not to mention a feeling of general toxicity towards the British."
Overall, the survey showed 2018 was a positive year for indies, in which global revenues increased by more than 10% to hit £2.8bn. The top 10 indies accounted for £1.2bn of the total, in line with 2017.
The full Indie Survey will be available to view from Thursday 21 March at: https://www.broadcastnow.co.uk/indie-survey-2019