An injection of cash can help you take your business to the next level, says Arrow's Tom Brisley
I first felt it as a small irritation at the back of my neck, which slowly got more noticeable. But however hard I scratched, I couldn't get rid of the itch.
The chances are if you're a creative in the TV industry, you'll have experienced it too: the urge to break free from whatever gainful employment you happen to be in and become your own boss. Bridging that chasm, though, is a massive step.
The good news is that there are lots of companies and organisations willing to help you, including the BFI, with its newly launched EIS fund, which is offering investment of up to £3m for emerging and mid-range indies.
The rise of the SVoDs and digital networks means there have never been more outlets screaming for your best ideas. But however, experienced you are, starting an indie without the right support or investment means your chances of success are, frankly, limited.
As a solo creative, you'll suffer hand-to-mouth syndrome: win a commission and put all your energies into delivering it, then back to the drawing board for the next idea. The time lag between ending one commission and getting another can be crippling.
Having two or more creatives, as we did when we started Arrow, neatly overcomes that. But our ambitions to grow were ultimately not controlled by the number of ideas we had, but by cash flow.
Receiving investment is a clever way to sidestep that problem. With an injection of cash into the business, you can supersize your development team, hire execs and add a commercial team – whatever is in your business plan – to get you to the next level.
Growth funds, distributors and super-indies all offer expertise, support and some very significant financial shots in the arm – just partner with the one that's right for you.
"Our aim at the start was to become a leading independent global player in factual content, and that is what we have done"
We boosted our business with the support of the Channel 4 Growth Fund. It was perfect for us: as a true commercial proposition, it allowed us to make strategic hires and supercharge our US business. It also fuelled our creative growth.
Programmes like America In Color for Smithsonian Channel and Body Cam for ID would never have existed if we had been chained to our desks worrying about cash flow.
In just four years, we grew Arrow's turnover from £8 to £20m. The Growth Fund was just what we needed and gave us scale and critical mass. When we bought ourselves out in May 2018, we were a transformed company. Our aim at the start was to become a leading independent global player in factual content, and that is what we have done.
Eight years to the month that we started Arrow, the itch hasn't come back. Yes, there's the freedom that comes from being your own boss, the huge satisfaction that comes from seeing people's careers grow and flourish, and the ability to work on passion projects such as Under The Wire – but even more important is the ability to grow in a way that's right for us.
Most recently, we created two labels under the Arrow brand – Arrow Media and Arrow Pictures – so that we can best deliver on the growing opportunities out there, including SVoDs, TV, theatrical feature docs and other platforms.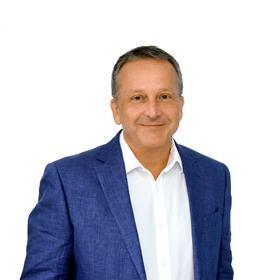 The helicopter view is that the whole industry benefits from creative renewal like this. The growth of successful new indies helps to create the next generation of programme-makers, bringing with them fresh ideas that innovate and revitalise the industry. Investment funds play their part in that process – and should be welcomed with open arms. ­
Tom Brisley is co-founder and creative director of Arrow Media