To qualify as a regional production, three key managers on a production should be local, trade body urges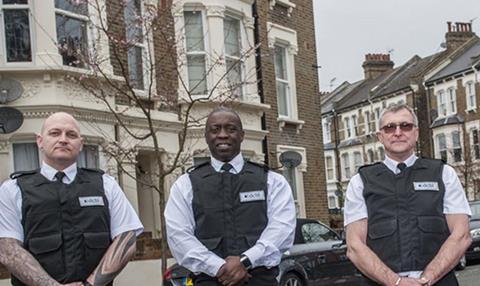 Pact has called for a strengthening of the criteria about what constitutes an out-of-London programme.
Delivering its submission to Ofcom's review on the guidance for regional productions, the indie trade body is calling for a change in the definition of what constitutes a "substantive" regional base.
Broadcast reported last week on splits within the Pact Council on the issue, with some members pushing for a tightening of the rules and others wanting to maintain the status quo.
Criterion one: the production company must have a substantive business and production base in the UK outside the M25
Under current rules, it is not specified what constitutes a "substantive base".
Pact is calling for the three key management roles for the production to be resident for tax purposes in the relevant nation/region.
It said that this would curtail the risk of "letter-boxing", whereby the key roles for a production are filled by London-based managers who simply travel up to the base when required.
On productions that require fewer than three management roles, the criteria would still apply to each manager.
Criterion two: at least 70% of the budget must be spent outside London
Pact also wants to tighten the second criterion governing regional productions so that broadcasters may only count the actual spend in the region towards their nations and regions quota.
Currently, once they have reached the 70% threshold, the entire budget can be counted as regional, even if the remaining 30% is spent in London.
Pact added, however, that the implementation of this policy would require further consideration to avoid distorting competition.
Criterion three: a production must employ at least 50% of the production talent away from the capital
Pact recommends that this rule stays the same.
Two out of three
As it stands, two of the three current criteria have to be met in order for a production to qualify as out-of-London.
Pact resisted the urge to call for a tightening of the rules so that all three criteria have to be met – one of the demands expressed by the newly formed trade body Indie Club in its submission last week.
Brinkworth Films managing director Malcom Brinkworth, a former chair of Pact's Nations & Regions Council, backed the decision, arguing it would unfairly benefit London-based super-indies and BBC Studios over smaller true indies, who would struggle to meet all three and therefore lose out.
"We have to take a long-term view here and say: 'How can we improve the regional definition while allowing everybody to compete in a competitive market?," he said.
"You could open a Pandora's Box here and then super-indies will say 'Thanks very much'."
Another regional indie boss told Broadcast: "There is some great out-of-London programming happening and maybe we don't quite need to reinvent the wheel but there is a need to be sensible about this."
Brinkworth, whose Can't Pay We'll Take it Away indie has bases in both Bath and London, also called for a change in the reporting structures for out-of-London work and the establishment of a complaints procedure to ensure "greater transparency and a more proactive nature of the auditing process".
Pact chair Sara Geater said: "Pact Council has a responsibility to agree policies that work for all of its members and to ensure that the policies it promotes encourage competition and opportunity across the whole country.
"Following a process of debate and consultation at Pact Council, we can confirm that we will seek to make the case to Ofcom for changes to the current criteria."