Picks up rights to motherhood-themed Underbelly, with the authors to adapt the screenplay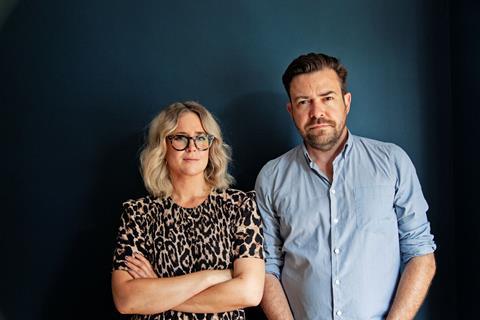 Pulse Films has secured the rights to the debut novel by husband-and-wife co-authors Anna Whitehouse and Matt Farquharson.
Underbelly, which was released in early August and became a Sunday Times bestseller, will be adapted by the team behind the Bafta-nominated Gangs of London.
The novel tells the story of two very different mothers, Lo and Dylan, whose lives come together when their children strike up a friendship. It reveals the consequences of the ways in which they choose to present their lives through social media.
The deal with Pulse was negotiated by Luke Speed on behalf of Cathryn Summerhayes of the Curtis Brown Group and by Jamie Hall and Tim O'Shea for Pulse Films.
Pulse Films chief exec Thomas Benski said: "Anna and Matt's work speaks to a new generation of women, as they approach topics with a devastating sense of humour, true authenticity and a warm heart. Underbelly is a prime example of the perspective we wish to share, as we continue to amplify unique voices in storytelling."
Nicola Larder, executive producer of drama at Pulse Films, added: "This drama adaptation will explore the eviscerating detail of what parenthood gives you as a woman and also what it takes away…it is about lives lived online: what happens when you put everything out there to monetise and then it all becomes too much when your dopamine inducing followers don't buy your narrative anymore?"
Whitehouse said the book isn't just another story about "working mums".
"It digs beneath the skin of motherhood and goes deep into the underbelly of the internet," she added.
Whitehouse and Farquharson have also co-authored bestselling non-fiction book Parenting The Sh*t Out Of Life and Where's My Happy Ending?